A Faith Must Be Tested
By David J. Stewart | October 2011 | Updated June 2017

Genesis 22:2, "And he said, Take now thy son, thine only son Isaac, whom thou lovest, and get thee into the land of Moriah; and offer him there for a burnt offering upon one of the mountains which I will tell thee of."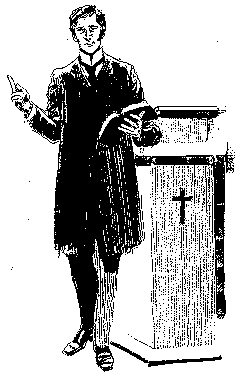 Can you imagine God asking a man to kill his own son? Talk about pushing a man to the edge of his faith and sanity! Yet that's exactly what God commanded Abraham to do in Genesis 22:2, "Take now thy son, thine only son Isaac, whom thou lovest, and get thee into the land of Moriah; and offer him there for a burnt offering upon one of the mountains which I will tell thee of."
The Bible teaches that God is pleased by faith (Hebrews 11:6), and the only way to test a person's faith is through hardships and tribulations. 1st Peter 1:7, "That the trial of your faith, being much more precious than of gold that perisheth, though it be tried with fire, might be found unto praise and honour and glory at the appearing of Jesus Christ." A faith must be tested!
It is normal to pray and not see immediate results, because God works in different ways than we can perceive. The Bible teaches this in Isaiah 55:8-9, "For my thoughts are not your thoughts, neither are your ways my ways, saith the LORD. For as the heavens are higher than the earth, so are my ways higher than your ways, and my thoughts than your thoughts." Yet, people get angry at God and lose heart because God is not a Santa Claus Who caters to their every whim in prayer. May I say friend, God knows what is best for all of us. God knows that adversity makes men, but prosperity destroys them. Suffering is what conforms us into the image of Christ. 2nd Corinthians 5:7, "For we walk by faith, not by sight." We ought to pray and then trust God, regardless of the outcome. Most people don't pray because they walk by sight and are looking for visible results. I've been saved for 37 years and have learned that God usually works behind the scenes, in ways that we cannot perceive with the five senses.
Proverb 3:6 makes us the PROMISE that God will direct all of our ways if we acknowledge Him in all of our ways. God will not make the decisions for us, because He has given to mankind a freewill to choose for himself. Albeit, God promises to guide our footsteps until death. Psalm 48:14, "For this God is our God for ever and ever: he will be our guide even unto death." God has given to us the inspired Scriptures to guide us throughout life. Sadly, most people today think men authored the Bible instead of a divine God. Mortal men were merely used as pens to write God's Words, but it was God's Holy Spirit who put the very Words into their mouths.
The men whom God used to pen the Bible in many cases didn't fully understand what they were writing, because it wasn't meant for them to do so at the time. For example: Daniel wrote much prophecy that can only be clearly understood when interpreted in light of the Book of Revelation, which Daniel didn't have. In II Peter 3:16-17, Peter admitted that some of the apostle Paul's writings were hard to understand. And these were ORIGINAL AUTOGRAPHS of the Scriptures. This evidences that God intended for certain passages of the Holy Bible to be difficult to grasp, requiring study to discern.
Psalm 19:1-3 and Romans 1:20 plainly evidence that there is a God, yet oftentimes when believers pray He doesn't seem to answer. Why? It is because God works in ways that we do not understand. I want to see God do the impossible, the miraculous and the unmistakable in my life. This is exactly what God will do in the life of every believer, as He has so PROMISED in Proverb 3:5-7 and Romans 8:28, but only in GOD'S TIME. Who are we to judge God? God's thoughts and ways are very different than ours (Isaiah 55:8-9).
One of the hardest things to do is to keep praying when you don't see any fruits of your prayers, but it comes down to a matter of faith. Do you believe that God exists? Do you believe that He is an intelligent being that can communicate with us? I certainly do! God wrote the Bible to all mankind to instruct, comfort, correct and guide us. If we obey the revealed will of God, then He will show us His secret will concerning all else. The most important thing is to NEVER stop praying, because Hebrews 11:6 says only by FAITH can we please God. The Bible even says that it is IMPOSSIBLE to please God without faith. Faith is to keep praying even when all hope seems lost. Praying is in itself evidence of faith. Consistent and persistent prayer requires greater faith. That's why God tests our faith by ignoring us, or so it seems.
Prayer changes things. I believe that! I believe that God works behind the scenes in ways that I cannot and do not understand, and that prayer on my part changes God's divine workings accordingly. When James was beheaded by Herod, the church prayed day and night unto God for Peter's life. God answered their prayer in Acts 12:1-15. In verse 15, the group praying called Rhoda "mad" (insane) when she said God had answered their prayers.
Acts 12:13-15, "And as Peter knocked at the door of the gate, a damsel came to hearken, named Rhoda. And when she knew Peter's voice, she opened not the gate for gladness, but ran in, and told how Peter stood before the gate. And they said unto her, Thou art mad."
This passage of Scripture ought to encourage us all to pray, for even if we have the slightest faith, that's sufficient for God to answer. The big question is whether or not it is God's will to answer. I think much of what people pray these days is influenced by the evil health, wealth and prosperity religious movement. Don't expect God to spoil you my friend. The Bible teaches that we should be content with just food and clothing (1st Timothy 6:8). Most people would lose their minds if that's all they had in life. Most people could not live without a television, radio, microwave, video games, cell phone, computer, internet, MP3's and so forth.
We're spoiled as a nation. Half the population of this world lives on less than $2 per day. If you have $25,000 annually to live on, you're in the top 10% of wealthy people in this world. If you have $50,000 annually, then you are in the top 1% of wealthy people on the planet. Obviously Americans are amongst the wealthiest people on earth; yet our streets are saturated with poor and homeless people. If you've ever seen a poor person living under a highway overpass or living in a makeshift cardboard box for a home, it's something that you never forget. And worst of all are the millions of people freezing on the streets of northern cities like New York, Chicago, Detroit, Boston, Cleveland and Minneapolis.
A faith must be tested. I don't care who you are, if you profess faith in God, that faith will be tested. God always tests a person's faith. I've been to hell and back in this world, and only God's grace has prevented me from taking my own life at times. I have peripheral neuropathy (nerve damage) which afflicts me night and day. Few people know how horrible nerve damage can be. It causes burning, pain, tingling and puffiness in the arms and legs. In addition I have agonizing toothache-like pain in my neck 24/7 that is debilitating. Only my faith in God has kept me going since 2004 when my neck pain began. It has tried my faith.
The Bible says that God led the Hebrews from slavery in Egypt into a barren desert wilderness, full of draught, scorpions, snakes and hunger. He did it to test them, to see what they were really made of, and they failed utterly...
Deuteronomy 8:2-3, "And thou shalt remember all the way which the LORD thy God led thee these forty years in the wilderness, to humble thee, and to prove thee, to know what was in thine heart, whether thou wouldest keep his commandments, or no. And he humbled thee, and suffered thee to hunger, and fed thee with manna, which thou knewest not, neither did thy fathers know; that he might make thee know that man doth not live by bread only, but by every word that proceedeth out of the mouth of the LORD doth man live."
God hasn't changed in 3,500 years (Malachi 3:6; Hebrews 13:8). Oftentimes God will allow problems to come into a believer's life to test them, to see what they're made of. The Bible says neither the Jews nor their fathers knew why hard times had befallen them, but God knew. It is the same today. Oftentimes Christians are perplexed, asking "why," despite their obedience and faith in the Lord, things are going so wrong and bad? A faith must be tested.
Perhaps you are then asking why the same horrible things happen to unbelievers? Is God also testing their faith? No, they have no faith. It is true that the same bad things happen to everyone, but the bad things which happen to believers are in spite of our faith, which is a test of our faith. Life is a vale of tears for everyone, some more than others! I would rather suffer in my faith in God, then without it, wouldn't you agree? Sure you would, if you are a wise person.
---
"In flaming fire taking vengeance on them that know not God,
and that obey not THE GOSPEL of our Lord Jesus Christ." —2nd Thessalonians 1:8
Ye Must Be Born Again! | How to Be Saved