"Begotten" Is Still In The Bible!
By David J. Stewart | August 2012

The New International Version (NIV) of the Bible is an evil work, a piece of filth, and should go into your garbage pail if you have one. This especially includes the vile NIV 2011 that came out of the closet last year. Tragically, the NIV is by far the most popular Bible in America today amongst ministers and laity. The NIV completely removes the necessary word "begotten" from John 3:16...

King James Bible: "For God so loved the world, that he gave his only begotten Son, that whosoever believeth in him should not perish, but have everlasting life."


New International Version: "For God so loved the world that he gave his one and only Son, that whoever believes in him shall not perish but have eternal life."

The NIV teaches heresy, because Jesus is not God's "one and only Son." Evidently the ignoramuses who translated the NIV never read John 1:12... "But as many as received him, to them gave he power to become the sons of God, even to them that believe on his name." Those idiots never read 1st John 3:1... "Behold, what manner of love the Father hath bestowed upon us, that we should be called the sons of God: therefore the world knoweth us not, because it knew him not." The truth of the matter is that God has MANY sons, but only one BEGOTTEN Son.

Jesus was born of a miraculous virgin birth (Isaiah 7:14; Matthew 1:23), and entered this world as the Godhead incarnate, i.e., God in the flesh (Colossians 2:9; 1st Timothy 3:16). Please note that all my Scriptures references are solely to the trustworthy inspired King James Bible. All modern bibles are corrupt.

How could the NIV translating committee be so dishonest? They're called the Committee On Biblical Translation (CBT). It is no small matter to translate the Word's of Almighty God, especially when you CHANGE what He said. Scribes were executed if they carelessly mishandled the Word of God. The Bible, in numerous references, warns and pronounces a curse upon all Bible corrupters (Deuteronomy 4:2; Galatians 1:8-9; 2nd Peter 3:16; Revelation 22:19). "...for ye have perverted the words of the living God, of the LORD of hosts our God" (Jeremiah 23:36). Now they're catering to the sinful agendas of lesbians and feminists with their NIV 2011, which is a gender-inclusive Bible.

The King James Bible translates John 3:16 absolutely 100% correct. The word "begotten" is there in John 3:16, because Jesus is indeed the only begotten Son of God. Every born again believer is an adopted son of God... "To redeem them that were under the law, that we might receive the adoption of sons" (Galatians 4:5). Every Christian is an adopted child into God's family. So if you have a Bible, make sure that the word "begotten" in present in John 3:16, or else throw it into the garbage after tearing it up. Why Would Anyone Use the NIV?

In youth I'm too happy to think, I've got plenty of time left.
In manhood I'm too busy to think, I'm trying to make a lot of money.
In the prime of life I'm too anxious to think, worry has taken over.
When I start getting old, I'm too old to think—life's wasted, heart's got harder.
Dying in bed—I'm too sick to think, I'm weak and suffering.
Death is too late to think—time's over and opportunity is lost.
In eternity—forever to think, I'm in Hell now with no mercy, and lost forever.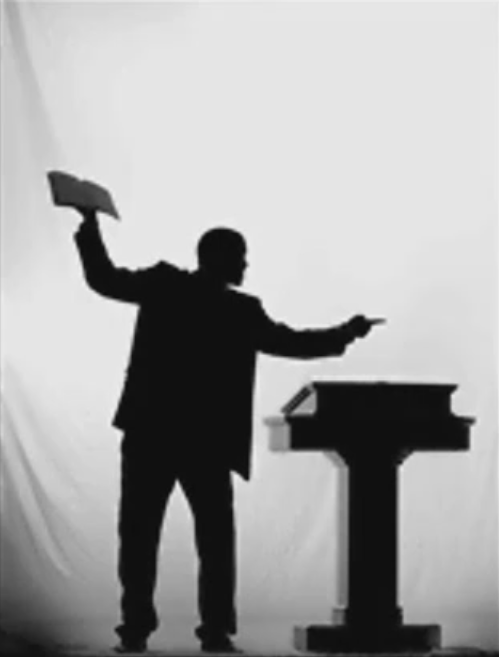 ---
"Do all the good you can. By all the means you can. In all the ways you can. In all the places you can. At all the times you can. To all the people you can. As long as ever you can." ―John Wesley
---
An Awesome Video Sermon by Dr. John R. Rice, 1895-1980
The Sevenfold Sin of Those Who Do Not Win Souls
Getting Started Soul-Winning | MP3
(by Pastor Steven Anderson)
SOULWINNING| MP3
(by Pastor Danny Castle)
If you don't believe the Bible,
you can either get right or die wrong!
"You show me a person to whom Heaven becomes real, and this Book becomes real, and God becomes real, and Hell becomes real, and salvation becomes real, and I'll show you a person that will so much the more serve God as he sees the day approaching!" —Pastor Jack Hyles, a quote from the awesome MP3 sermon titled, "So Much The More As Ye See The Day Approaching."

---

"In flaming fire taking vengeance on them that know not God,
and that obey not THE GOSPEL of our Lord Jesus Christ." —2nd Thessalonians 1:8