Blameless And Unreprovable
By David J. Stewart | August 2020
Colossians 1:19-23, "For it pleased the Father that in him should all fulness dwell; And, having made peace through the blood of his cross, by him to reconcile all things unto himself; by him, I say, whether they be things in earth, or things in heaven. And you, that were sometime alienated and enemies in your mind by wicked works, yet now hath he reconciled In the body of his flesh through death, to present you holy and unblameable and unreproveable in his sight: If ye continue in the faith grounded and settled, and be not moved away from the hope of the gospel, which ye have heard, and which was preached to every creature which is under heaven; whereof I Paul am made a minister;"

The only way to make peace with God the Father is "THROUGH THE BLOOD OF HIS [JESUS'] CROSS"! A man's sins can only be washed away by the sinless Blood of The Lamb (1st Peter 1:18-19). I notice a beautiful phrase as I read this passage of Scripture: "HOLY AND UNBLAMABLE AND UNREPROVABLE IN HIS SIGHT."

Some proponents of the heresy of Lordship Salvation wrest this passage of Scripture, claiming that salvation is a process, and a person must endure in faith and holiness if they want to get to Heaven. This is the demonic garbage that Dr. Steve Pettit (president of Bob Jones University since 2014) preaches at the apostate college. It is so tragic what had happened to Bob Jones University. Just 75 years ago they were a citadel of fundamentalism on America at BJU, but in 2020 they are a shameful, dying, neo-evangelical institution, lacking competent godly leadership. BJU now preaches full-blown Lordship Salvation, following the damnable path of Pastor John MacArthur. These wicked men have crept into the churches unawares, bringing with them a perverse gospel of partial faith in Christ plus works. Please don't take my word for it, read for yourself what Dr. Pettit heretically preaches:

"You can't just speak about getting saved, and you accepted Christ, and then that's it! There is a justification; There is a sanctification; There's ultimately a glorification, and though there are three parts, they are all part of the whole, and you cannot separate them. In order for you to qualify for the award, you have to get into the race, you have to stay in the race, and you have to finish the race. If you want to win, you have to run to the end; and winning in the Christian life is everything, because if you lose—if you don't finish—you lose everything—you lose your SOUL. And so, the Christian race is the life of faith that begins, is run, and is finished when we cross over into Heaven!" —Dr. Steve Pettit ("What Does It Mean To Run 'The Race'?" - 11:34)

If you're still not convinced, please read Mr. Pettit's following statement, in which he confirms that the "AWARD" he speaks of that is earned for running 'The Race' is "HEAVEN ITSELF." This is straight from the Devil...

"We run the race, we cross the finish line, and so what's the prize? What is the award? Well, there are different viewpoints. Some would have the viewpoint that the awards are crowns in Heaven. But as I read the book of Hebrews and see the whole gist of the book and the flow of the book, I don't believe its referring to crowns in Heaven. I think it is referring to Heaven itself." [emphasis added] —Dr. Steve Pettit ("What Does It Mean To Run 'The Race'?" - 22:57)

Dear friend, please do not be deceived. If you want to be BLAMELESS and UNREPROVABLE, then you absolutely must have GOD'S RIGHTEOUSNESS!!! You have to be as perfect as Jesus Himself to enter into Heaven. That is the only way you or I could ever be BLAMELESS and UNREPROVABLE. What beautiful words!!! You don't get right with God the way Steve Pettit says. He'll lead you into Hell, where he is going, because he is not resting in Christ alone for salvation, he is resting in running the race to earn the reward. Does that sound like God's grace to you? No, it doesn't. Does that sound like God's free gift of eternal life to you. No, it doesn't. Heaven is not an award, it is a gift!

When the Apostle Paul warns no to be moved away from the hope of the Gospel, he is simply saying not to be deceived by false prophets like Steve Pettit and John MacArthur. Dr. Pettit preaches another gospel. There is no hope in Lordship Salvation. It is a counterfeit plan of salvation that generates fear, uncertainty and worry. I was saddened yesterday to learn that Pastor Phil Kidd is losing his mind theologically. Dr. Kidd denies the eternal security of the believer! That is because he's been corrupted by the Lordship Salvation crowd at Pacific Garden Mission (Dr. Kidd is featured in UNSHACKLED program #2119), who've been corrupted by Dr. John MacArthur, who was corrupted by the Devil, his father (John 8:44). The "faith which was once delivered unto the saints" is very different (Jude 1:3b).

The Gospel which the Apostle Paul received from Jesus Himself is expressly taught in 1st Corinthians 15:1-4. This is the ONLY way to salvation, through the death, burial and resurrection of Jesus Christ. That is The Gospel by which we are saved through believing it (Romans 1:16). Christ died on the cross for our sins. He was buried. Three days later He physically resurrected from the dead for our justification. Eternal life is a free gift, which cannot be earned or deserved. There are no works required nor allowed before, during or after getting saved! if you have to use works to prove that you're saved, it just proves that you're not! Heresy is creeping into our fundamental churches by the hour!!! Stand strong for the Gospel of free grace. Please do not be moved away from the hope of the Gospel, that ye will be BLAMELESS and UNREPROVABLE in God's sight, clothed with the imputed righteousness of Jesus Christ.
END OF ARTICLE
---
Truth + Half Truth = a Lie
Romans 16:17-18, "Now I beseech you, brethren, mark them which cause divisions and offences contrary to the doctrine which ye have learned; and avoid them. For they that are such serve not our Lord Jesus Christ, but their own belly; and by good words and fair speeches deceive the hearts of the simple."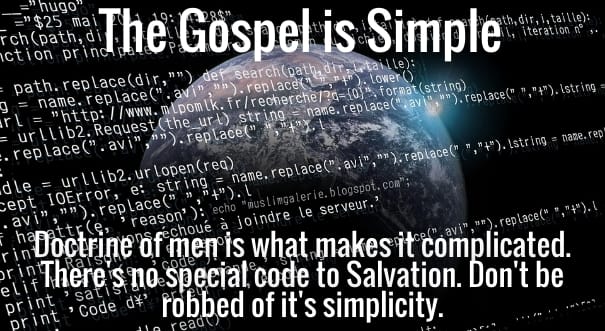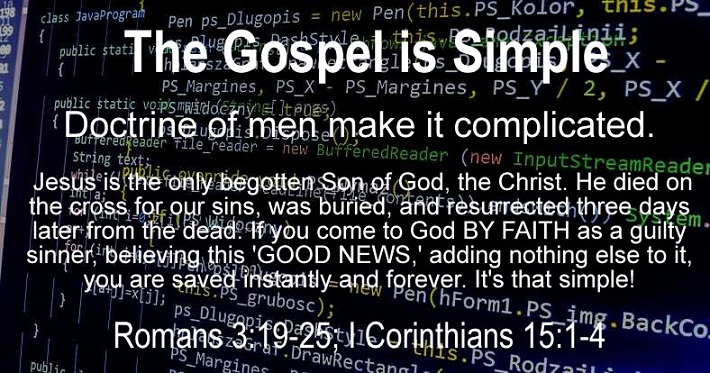 1st Kings 18:17, "And it came to pass, when Ahab saw Elijah, that Ahab said unto him, Art thou he that troubleth Israel?"

END OF ARTICLE
"A man doesn't get better to get saved; he gets saved to get better."
—Pastor Curtis Hutson (1934-1995), "Salvation Crystal Clear."
---
1st Peter 2:17, "Honour all men. Love the brotherhood. Fear God. Honour the king."
---
The Hypocrisy of the Critics of Eternal Security
"The Lord gave the word: great was the company
of those that published it." —Psalms 68:11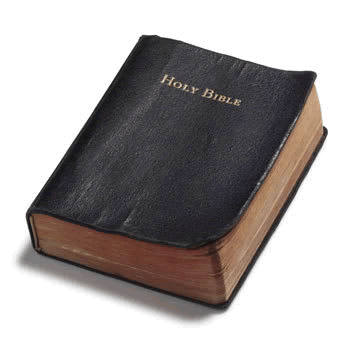 "How sweet are thy words unto my taste! yea,
sweeter than honey to my mouth!" —Psalms 119:103
3rd John 1:8, "We therefore ought to receive such, that we might be fellowhelpers to the truth."
"Do all the good you can. By all the means you can. In all the ways you can. In all the places you can. At all the times you can. To all the people you can. As long as ever you can." ―John Wesley
---
The Gospel In Just One Minute
(by Pastor Max D. Younce)
---
"The Great Commission is not to preach the Gospel to congregations, but to individuals."
—Dr. John R. Rice, a needful quote from the book titled: 'PERSONAL SOUL WINNING'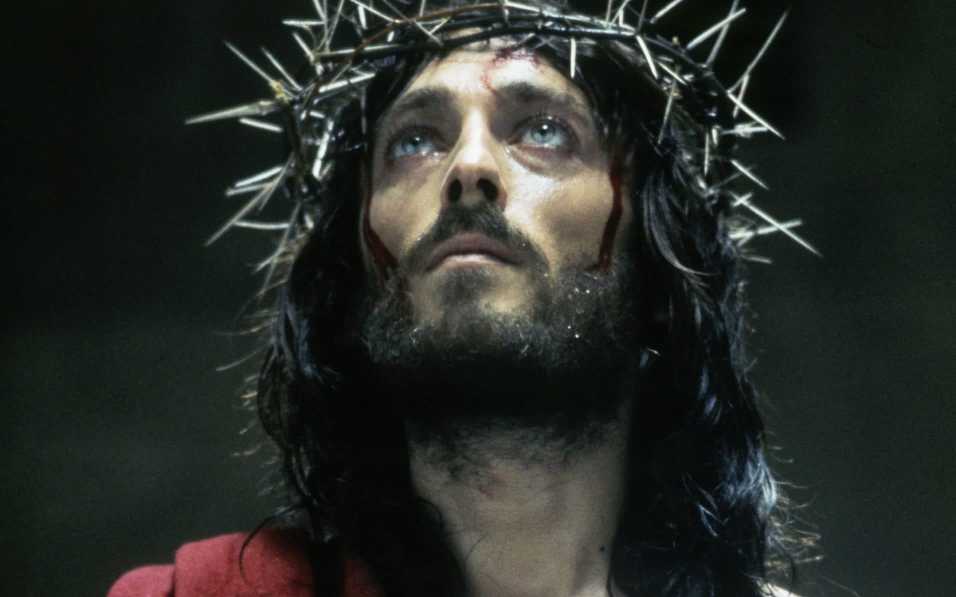 "Repentance don't save you. Calling on the Lord don't save you. You know what saves you? Receiving what Christ done for you on the cross!"
—Pastor Danny Castle, a quote from the needful MP3 sermon, "WHY THERE'S A HELL!"
---

Why There's A Hell
(MP3 sermon by Pastor Danny Castle)

HE THAT WINNETH SOULS IS WISE!
(Evangelist John R. Rice)

"Baptismal regeneration is one of the most damnable heresies!"


—Pastor Max D. Younce, a quote from his excellent Bible study,
"WHEN I SEE THE BLOOD - AND NOAH BUILDED AN ALTER (361)"

The Gospel In Just One Minute
(by Pastor Max D. Younce)

"In flaming fire taking vengeance on them that know not God,
and that obey not THE GOSPEL of our Lord Jesus Christ." —2nd Thessalonians 1:8
---