Modern Bible Revisions Corrupt The Gospel
By David J. Stewart | February 2020
Galatians 1:6-7, "I marvel that ye are so soon removed from him that called you into the grace of Christ unto another gospel: Which is not another; but there be some that trouble you, and would pervert the gospel of Christ."

I could give you hundreds of good examples of Scripture being taken out of context, but I want to address one of the most dangerous deceptions today. There is a popular misconception about the phrase "ye are fallen from grace" in Galatians 5:4b. Taken by itself, this passage sounds like a believer can lose one's salvation (and many false prophets misuse this verse to teach exactly that), but let's read the first five verses of Galatians chapter 5. ...

Galatians 5:1-5, "Stand fast therefore in the liberty wherewith Christ hath made us free, and be not entangled again with the yoke of bondage. Behold, I Paul say unto you, that if ye be circumcised, Christ shall profit you nothing. For I testify again to every man that is circumcised, that he is a debtor to do the whole law. Christ is become of no effect unto you, whosoever of you are justified by the law; ye are fallen from grace. For we through the Spirit wait for the hope of righteousness by faith."

Clearly, we are justified BY FAITH! Galatians 3:26, "For ye are all the children of God by faith in Christ Jesus."

The apostle Paul is making very clear that there are TWO WAYS to be saved, contrasting one method against the other to teach the Galatians the dangers of adding to the finished redemptive work of Christ:

RIGHTEOUSNESS BY WORKS - Paul says if a man is taking the works route of salvation, requiring circumcision to be saved, then that man is also obligated to keep THE WHOLE LAW! If theoretically a person could perfectly obey God's law, and never sin even one time, that person could live forever! If Adam and Eve had never sinned, they would have lived forever (Romans 5:12). Unfortunately, no human being (other than Jesus Christ) has ever lived without sinning (Romans 3:23). The Galatian church had fallen prey to a works cult that requires being circumcised to be saved, which is a false Gospel. So Paul warns them that they've been "bewitched" (Galatians 3:1), by a group of false prophets! In other words, you can't just pick and choose which works of the law you want to obey to get to Heaven, you would have to keep all of them, which is impossible! Consequently, NO ONE has ever been saved this way, and never will! This is exactly what Paul meant in Romans 2:13, when he said, "(For not the hearers of the law are just before God, but the doers of the law shall be justified." In Romans chapter 3 Paul further explains "For all have sinned" (Romans 3:23a), therefore he rightly concludes in Romans 3:20, "Therefore by the deeds of the law there shall no flesh be justified in his sight: for by the law is the knowledge of sin."
RIGHTEOUSNESS BY FAITH - God in His wondrous love and mercy made a way of escape, through faith in His only begotten Son Jesus Christ, Who sacrificed His life to pay for our sins. The Son of God paid a debt He did not owe, because we owed a debt we could not pay. Jesus, Who knew no sin, became as sin; so that we who knew no righteousness, could be made the righteousness of God, by Him (2nd Corinthians 5:21). No one is capable of perfectly keeping God's law! Eternal life is the free gift of God (Romans 6:23), paid for by Christ's sacrifice on the cross to pay for our sins (1st Peter 1:18-19). Thank God for His goodness. Salvation is by faith alone in Jesus' death on the cross, burial and physical resurrection three days later (1st Corinthians 15:1-4). The moment that we trust Jesus as our Savior, God reads our mind and saves us forever, imputing God's righteousness to us by faith!

Works Are Not Necessary to Prove Salvation

Let me expose the Devil's lie of proving that you are saved by works right now! This damnable heresy has crept into so many Baptist churches today, confusing and destroying people's faith. Evangelist Paul Washer goes as far as to say a new convert cannot write down their name, date and place they were saved, because the life they live must prove their claim of faith. What saith the Scripture? ...

Galatians 3:1-3, "O foolish Galatians, who hath bewitched you, that ye should not obey the truth, before whose eyes Jesus Christ hath been evidently set forth, crucified among you? This only would I learn of you, Received ye the Spirit by the works of the law, or by the hearing of faith? Are ye so foolish? having begun in the Spirit, are ye now made perfect by the flesh?"

Please don't miss that last statement. The apostle Paul is appealing to their good sense, asking them where they went astray in their faith? When Paul was with them, they understood that salvation is by FAITH ALONE. But then after Paul left on a missionary journey, a group of heretics (similar to Evangelist Ray Comfort) came to town, teaching that works are required to prove you're really saved. This deadly religious group told the Galatians that circumcision (according to the law of Moses) is necessary to be saved. The Galatians started adopting that junk theology. So Paul writes to the church at Galatia (as I just quoted to you), calling them "FOOLISH" (just like I call the Pastor of Harvest Baptist Church on Guam "foolish" for promoting heretic Dr. John MacArthur)! Paul wanted to know who BEWITCHED THEM?

"If all our righteousnesses are as filthy rags, then why would you use those rags to prove that you're saved?" (a beautiful quote from Pastor Ralph Yankee Arnold, from the timeless MP3 sermon, "How Do I Know God Really Loves Me? - Part 2" | Part 1)

I love the following beautiful passage of Scripture! Galatians 3:2-3, "This only would I learn of you, Received ye the Spirit by the works of the law, or by the hearing of faith? Are ye so foolish? having begun in the Spirit, are ye now made perfect by the flesh?" Here we see "THE SIMPLICITY THAT IS IN CHRIST" (2nd Corinthians 11:3-4). Paul asks the Galatians a very basic question—"How did you get saved: BY WORKS or BY THE HEARING OF FAITH?" What a beautiful statement—THE HEARING OF FAITH! That simply means we are saved by placing our faith in the Gospel when we hear it preached, or we read it in the Scriptures.

A wonderful example of this is seen in the conversion of a religious man named Cornelius in Acts chapter 10. The apostle Peter never told Cornelius to do anything, he simply shared the precious story of Jesus Christ crucified on the cross, buried and risen the third day, and as they heard this GOOD NEWS (Gospel) and believed it, they were saved and indwelt with the blessed Holy Spirit. Oh how simple it is to be saved dear reader! The problem is that proud lost sinners don't want to be saved. John 5:40, "And ye will not come to me, that ye might have life." I recently witnessed to a young man in the military, whose entire family has been taken captive by the Devil because of love for sin. His father and brother are serving time in prison. His mother is a struggling alcoholic. The young man himself has been sent to Alcoholic's Anonymous by the Navy, because of alcoholism, drinking booze as I witnessed to him.

He is a brilliant young man, with a bright mind, and a good heart, but the Devil has a stronghold his life. I wanted to invite him to Harvest Baptist Church with me, but I have been banned from attending their church, so there goes that! As I told him the Biblical story of Jesus, in his anger at God he boasted of his love for Lucifer! Truly, the Lord knew what was in the wicked hearts of so many people when he said: "ye will not come to me, that ye might have life" (John 5:40b). The Lord didn't say YE CANNOT COME, He said: YE WILL NOT COME! I am so thankful that I humbled my heart as a 13 year old boy and came to Jesus to be wonderfully converted. Thank you! Thank you! Thank you Jesus! I love you dear Lord!!! 1st Corinthians 1:18, "For the preaching of the cross is to them that perish foolishness; but unto us which are saved it is the power of God."
"If you have to look at your life to prove that you are saved, it proves that you're not!"
—Pastor Ralph Yankee Arnold; an excellent quote from the awesome YouTube sermon titled, "Why Lordship Salvation is WRONG! | MP3
I have expounded a bit on the needful Epistle of Galatians concerning the evils of Lordship Salvation. Eternal life is a free gift that need merely be accepted for it to be yours forever! FAITH IS ENOUGH TO BE SAVED!


Repentance is From 'DEAD WORKS,' Not From Sin, To Be Saved

Hebrews 6:1-2 confirms this beautiful truth, "Therefore leaving the principles of the doctrine of Christ, let us go on unto perfection; not laying again the foundation of repentance from dead works, and of faith toward God, Of the doctrine of baptisms, and of laying on of hands, and of resurrection of the dead, and of eternal judgment." Notice that the Bible says "DEAD WORKS," not good works nor bad works. ALL WORKS ARE DEAD WORKS! We aren't saved by works, we are saved by faith! Religion falsely teaches that a person is lost by bad works, but saved by good works. Romans 4:2-3, "For if Abraham were justified by works, he hath whereof to glory; but not before God. For what saith the scripture? Abraham believed God, and it was counted unto him for righteousness."
Here is the best quote that I've ever heard on repentance, by Dr. Harry A. Ironside (1876-1951):

"Which comes first, repentance or faith? In Scripture we read, 'Repent ye, and believe the gospel.' Yet we find true believers exhorted to 'repent, and do the first works.' So intimately are the two related that you cannot have one without the other. The man who believes God repents; the repentant soul puts his trust in the Lord when the Gospel is revealed to him. Theologians may wrangle over this, but the fact is, no man repents until the Holy Spirit produces repentance in his soul through the truth. No man believes the Gospel and rests in it for his own salvation until he has judged himself as a needy sinner before God. And this is repentance." (Except Ye Repent, p. 16)

The word "repent" in the Bible simply means "to change your mind." Repentance is a change of mind from wrong thinking to accepting God at His Word as recorded in the Scriptures! Even a small child can do that! What does a person have to repent (think differently) about to be saved? You need to think differently about whatever has been preventing you from BELIEVING THE GOSPEL to be saved! Remember, we are saved by BELIEVING, not by repenting! So the emphasis in leading a person to the Lord ought never be upon repentance; but rather, upon getting them to believe the GOOD NEWS of Jesus Christ crucified, buried and risen from the dead. That is very easy, simple and completely free!!!

In fact, I never even mention repentance when witnessing to someone, to avoid confusion. If that bothers you, please consider that the Gospel of John doesn't mention the word "repent" even once! That is because the man who believes has repented. We find the word "believe" mentioned 87 times in the Gospel of John. The Gospel of John is God's Gospel tract. John 20:31, "But these are written, that ye might believe that Jesus is the Christ, the Son of God; and that believing ye might have life through his name."


An Amazing Correlation is Found in 'Psalms' Chapter 12

I noticed an amazing correlation today in the Scripture from Psalms chapter 12. It is sad but true, that the world's pulpits have filled up with apostates instead of genuine men of God. Psalm 12:1-2, "Help, LORD; for the godly man ceaseth; for the faithful fail from among the children of men. They speak vanity every one with his neighbour: with flattering lips and with a double heart do they speak." The word "faithful" here means: "to go to the right hand," that is, to take the right path. The Bible says that faithful men are failing (disappearing). Verse 2 tells us that these unfaithful men have become LIARS, speaking vanity with his neighbour ! The Amazing correlation which I spoke of, is the connection between what I just said in Psalms 12:1-2 and the Lord's solemn promise to preserve His "PURE WORDS" unto every generation and forever. Psalms 12:6-7, "The words of the LORD are pure words: as silver tried in a furnace of earth, purified seven times. Thou shalt keep them, O LORD, thou shalt preserve them from this generation for ever."

Hence, the Bible says that faithful men are failing (disappearing). Verse 2 tells us that these unfaithful men have become LIARS, speaking vanity (e.g., junk theology and false Bible revisions) with his neighbour (e.g., church congregation)! Lordship Salvation is junk theology! What is Lordship Salvation? It is the insane mindset that in order to get to Heaven, faith in Jesus Christ is not enough; but in ADDITION, you must make a full surrender to Him as Lord, forsake the world, turn away from a lifestyle of sin, commit your life to follow Christ no matter the cost, and confess the name of Jesus before men. There are many variations of this damnable heresy, but anything other than simple childlike faith in the finished redemptive work of Jesus Christ is ANOTHER GOSPEL (Pastor Harry Ironside).

It's becoming very hard in the 21st century to find a godly man, who genuinely cares about the inspiration and accuracy of the Word of God. The ministry is not a mere profession but a divine calling. The world is dying for faithful men to accurately and uncompromisingly preach THE TRUTH! I find it more than a mere coincidence, that in the same Bible passage which speaks of a famine of godly men, who have all turned to the left instead of the right; that we would also read about God's promise to preserve His "PURE WORDS" unto every generation. The implication is clear dear reader—there is a direct correlation between godly men and the pure Words of God! When churches and their pastors start embracing false Bibles, false prophets and false Gospels, speaking lies in vanity instead of THE TRUTH, the godly man has disappeared. There are no godly men in charge of the Harvest Baptist Church on Guam, where I was abused! These wicked men sanction and help spread Satan's corruptible seed, pulling on the same rope as the Devil, which is what Evangelist Billy Sunday said a century ago! Help Lord, for the godly man ceaseth!


Satan is Changing the Bible to Teach a False Plan of Salvation

The Devil is always trying to deceive people that more is required to be saved than simple childlike faith. The Devil's sinister ministers tell you that you must repent from sin, and continue repenting from sin your whole life, if you want to go to Heaven; but none of that is Biblical. You cannot show me anywhere in the Holy Bible that says to turn or repent "from sin" to be saved, unless you quote from the Devil's counterfeit modern Bible revisions! I keep warning pastors, but few are listening, that these new bastard Bible revisions introduce a whole different corrupt theology that is preparing the world to receive the Antichrist! A common attitude that is prevalent among young people today is: "I'm spiritual but not religious!"

Theosophists (Lucifer worshippers) plotted a century ago to infiltrate the churches, leading youth away from organized religion and into a form of spirituality. This is intended to make them vulnerable to receive the teachings of the Antichrist when he comes, who will be a spiritual man as well. Remember, the Devil is a spirit! Friend, I cannot overemphasize the dangers inherent in the modern Bible revisions! Satan is a beautiful liar! To appease the whims of apostate religious groups, because of the love of money (the root of all evil), greedy Bible publishers have changed and corrupted the inspired Word of God to increase their marketability.

One of the key aspects of professional sports or military warfare, is to study the enemy. The same is true in the spiritual world. The Bible teaches that our fight is not against flesh and blood, but against spiritual forces (Ephesians 6:12-18). One of the best ways to know what the enemy is up to, is to read their own intentions. Read their own disturbing words. Read what she-devil Alice Ann Bailey (1880-1949) said, which explains a lot about the trend to secularize the Holy Bible, from that of being being a theological Book to a mere spiritual book. This is intentional, to lead youth away from Bible theology (sound doctrine) into an ambiguous form of new age spirituality where anything goes...

Christ, in His high place, cares not whether men accept the theological interpretations of scholars and churchmen, but He does care whether the keynote of His life of sacrifice and service is reproduced among men; it is immaterial to Him whether the emphasis laid upon the detail and the veracity of the Gospel story is recognised and accepted, for He is more interested that the search for truth and for subjective spiritual experience should persist; He knows that within each human heart is found that which responds instinctively to God, and that the hope of ultimate glory lies hid in the Christ-consciousness.

Therefore, in the new world order, spirituality will supersede theology; living experience will take the place of theological acceptances. The spiritual realities will emerge with increasing clarity and the form aspect will recede into the background; the new emerging truths. These truths will be founded on the ancient realities but will be adapted to modern need and will manifest progressively the revelation of the divine nature and quality. God is now known as Intelligence and Love. That the past has given us. He must be known as Will and Purpose, and that the future will reveal." [emphasis added]

SOURCE: Alice Bailey, The Externalisation of the Hierarchy, pp.201-202.

Please understand that Miss Bailey is an unbeliever, who knowingly worships Lucifer, so when she speaks of "Christ," she is speaking of the Man of Sin, the Antichrist. Creepy, huh? Read again carefully the preceding quote, where Miss Bailey says Christ does not care if you accept the Gospel, just so long as you are seeking the truth (her distorted truth, which are really lies). She states: "it is immaterial to Him whether the emphasis laid upon the detail and the veracity of the Gospel story is recognised and accepted, for He is more interested that the search for truth and for subjective spiritual experience should persist." Notice that Miss Bailey speaks of having a "Christ-consciousness," whether you accept the Gospel or not! That is horribly wrong and evil! Without faith in the Gospel, you're going to Hell forever!!! The religious world is being deceitfully led by the Devil into a shallow "invite Jesus into your life" movement, "Having a form of godliness, but denying the power thereof: from such turn away" (2nd Timothy 3:12). That power is "THE GOSPEL" according to Romans 1:16, "For I am not ashamed of the gospel of Christ: for it is the power of God unto salvation to every one that believeth; to the Jew first, and also to the Greek." Do you believe?

There is a whole new corrupt mindset that is being introduced into the world's churches via the Devil's so-called hundreds of "new" and "improved" Bible revisions. Here is an excellent documentary exposing the "New World Order Bible Versions!" (1:46 hour video). The biggest heresy that I see in the modern PERversions is the removal of the deity of Christ, and the addition of Lordship Salvation. Literally, they've REMOVED key passages teaching the Trinity, and they've ADDED new passages about turning from sins to be saved. Shockingly, corrupt institutions like Bob Jones University, Moody Bible Institute, Liberty University, and hundreds of other religious colleges in the United States sanction, use and sell these Satanic Bible revisions! It just evidences the incredibly subtle and effective power of Satan to infiltrate, steal, kill and destroy all that which is good (John 10:10).

The Devil is a beautiful liar! Lucifer is no fool, he knows exactly how to deceive gullible humans. The serpent knew how to deceive Eve in the Garden of Eden, which caused her to destroy her own life, and that of her entire family. The serpent was so bold, that he even tried to destroy Jesus in Matthew 4:1-10, but the Lord quoted the Holy Scriptures to defeat him. If Jesus needed to wield the Sword of the Word of God to fight the Devil off, then so do we, which is our only defense. For that reason, it should be obvious to you dear reader why Satan would want to corrupt the Bible, to deprive men of their only effective defense against sin, self and Satan.

Here below is one of thousands of shocking examples of Satanic corruption, that I could show you in the modern Bible revisions. For exposing these Satanic deceptions, I was wrongfully driven out of Harvest Baptist Church on Guam in 2014, and have been banned in writing from returning, by their ungodly pastors. This is a comparison between the accurate King James Bible (KJB), and the corrupt Common English Bible (CEB)...

KING JAMES BIBLE (KJB) - Acts 20:21, "Testifying both to the Jews, and also to the Greeks, repentance toward God, and faith toward our Lord Jesus Christ."

COMMON ENGLISH BIBLE (CEB) - Acts 20:21, "You know I have testified to both Jews and Greeks that they must change their hearts and lives as they turn to God and have faith in our Lord Jesus."

The translators of the CEB are bold-faced, demonic, LIARS!!! Where are we told in the Word of God that we MUST CHANGE OUR HEART AND LIFE AS WE TURN TO GOD, to be saved? In sharp contrast, the inspired King James Bible says to repent toward God, not change our life AS we turn toward God. What frauds! What con artists! What devils!!!

Dear friend, what will it take to remove the blinders from apostate religious leaders today, who support the Satanic fraud of the modern Bible versions? I am so wearied in my frustrated soul with Baptist Bible colleges and church pastors today, who couldn't care less and are indifferent toward the Satanic deception of the Alexandrian Bible revisions. THEY ARE ALL CORRUPT, the Bibles and the pastors and the churches and the Bible colleges!!! Satan has successfully deceived all of them with intellectualism, formalism and ecumenicalism!
"Eternal security is not a separate doctrine from salvation." —Dr. Ray A. Stanford (1916-2012)
("Eternal Security," chapter two from Dr. Stanford's awesome book titled, "HANDBOOK OF PERSONAL EVANGELISM")
1st Kings 18:17, "And it came to pass, when Ahab saw Elijah,
that Ahab said unto him, Art thou he that troubleth Israel?"
God can do whatever He wants . . .
Psalms 115:3, "But our God is in the heavens: he hath done whatsoever he hath pleased."

Psalms 119:140, "Thy word is very pure: therefore thy servant loveth it."
"Feed your faith and your doubts will starve to death; but if you don't,
you're gonna feed your doubts, and your faith will starve to death!"
—a helpful quote by Pastor Ralph "Yankee" Arnold from the sermon titled: "1st John Made Simple"
The Gospel In Just One Minute (by Pastor Max D. Younce)
Ecclesiastes 7:18b, "...he that feareth God shall come forth of them all."
How Bob Jones University Betrays The Holy Bible!

How Today's Bible Colleges Woefully Deceive Everyone

END OF ARTICLE
---
"That payment that Christ made, He put it to your account... Do you realize the opportunity that God has given to us, to be able to 'GO INTO ALL THE WORLD.' And the thing that bothers people, is this thing about sin, because of the guilt that it brings, and all the wickedness that it brings; and you and I are the ONLY hope the people in this world—God has left us here and we are their only hope, if we don't explain the Gospel and make it clear!" —Pastor Ralph "Yankee" Arnold; a quote from his sermon, "A Study of Romans Chapter 10."
The Superiority Of The King James Translators | 2 | 3 | 4 (excellent, Pastor Max D. Younce)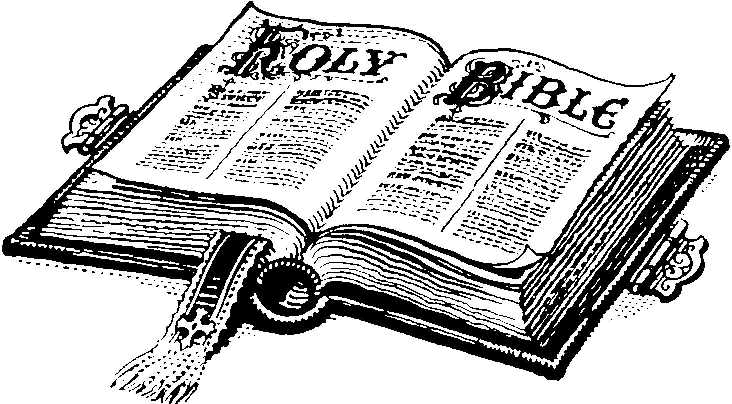 Dr. James Sightler: Defender Of The Inspiration Of The King James Bible!
Psalms 116:15, "Precious in the sight of the LORD is the death of his saints."
"The only inspired Words of God are in the King James Bible!"
—Dr. Jack Hyles (an awesome quote —Dr. Jack Hyles (THE REAL BATTLE!")
"And brother, any time anybody ever casts any reflection upon the accuracy and the inspiration—verbal inspiration—of this Bible, I'll guarantee you he was inspired by the demons. I'll guarantee you! I don't care if he's got a 'reverend' in front of his name. I don't care if he has a clerical collar on. I don't care what school he's been to. He's of the Devil if he says that the Bible is not verbally inspired by God!" —Dr. Jack Hyles, a great quote from the awesome MP3 sermon titled, "Satan's masterpiece."
BATTLE OF THE AGES (MP3 by Dr. Hyles, "The King James Bible crowd is going to come out on top!")
"The opposite of love is not hate, it's indifference. The opposite of art is not ugliness, it's indifference. The opposite of faith is not heresy, it's indifference. And the opposite of life is not death, it's indifference." ―Elie Wiesel

I am appalled at the indifference amongst professed Christians today concerning the corrupting of God's Word. They just don't care which Bible is God's Word. I'm talking about thousands of shameful apostate religious colleges today, that are INDIFFERENT toward the hundreds of perverted English Bibles, all of which are the Devil's way of depriving people of the true and pure Word of God. Consequently, there are many false plans of salvations being taught in the churches today, mainly the heresy of manmade repentance, aka, Lordship Salvation. Here is a truthful quote from Pastor Jack Hyles...
"God has a special rebuke, again and again and again in the Bible,
toward those people who keep their neutrality in the work of God!"
—SOURCE: Dr. Jack Hyles, a quote from the great MP3 sermon, "Where Were You In The Battle?"
---
"The Lord gave the word: great was the company
of those that published it." —Psalms 68:11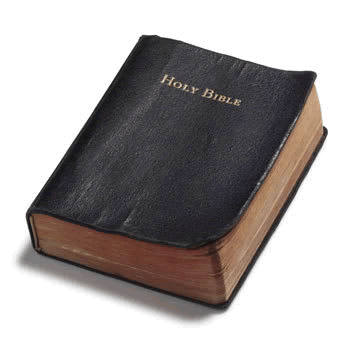 Why There's A Hell (MP3 sermon by Pastor Danny Castle)
"In flaming fire taking vengeance on them that know not God,
and that obey not THE GOSPEL of our Lord Jesus Christ." —2nd Thessalonians 1:8
---
Ye Must Be Born Again! | How to Be Saved