The Danger of Positive Thinking
Proverb 14:12, "There is a way which seemeth right unto a man, but the end thereof are the ways of death."
We are living in a time of woeful apostasy. So many people nowadays have their own unscriptural mentality that goes against God. There is only one God and that is the God of the Bible. All other gods are false. The God of the Bible is Jesus Christ—the Lamb of God, the Son of God, the Savior or all mankind.

In this crazy time in which we live, many people have been taught to maintain a positive thought life, and in so doing make their own happiness. The problem is that it's easy for such positive thinkers to ignore the warnings of God in the Scriptures.

One of the disturbing things I hear from unsaved people, more than anything else, is that I should never say God would send anyone to Hell to burn for all eternity. But I didn't say it, God did . . . "In flaming fire taking vengeance on them that know not God, and that obey not the gospel of our Lord Jesus Christ: Who shall be punished with everlasting destruction from the presence of the Lord, and from the glory of his power." It's Jesus or Hell.

I don't care how positive you may feel, Hell will be your eternal oven to burn in if you die in your sins . . . "There is a way which seemeth right unto a man, but the end thereof are the ways of death" (Proverb 16:25). Hundreds-of-millions of lost souls will be shocked on Judgment Day when they find out that they THOUGHT WRONG!
How to Teach Converts to Be Soulwinners
END OF ARTICLE
---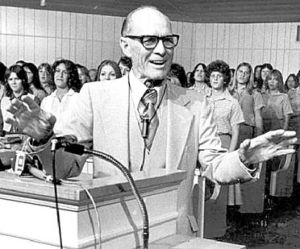 THE BOOK THAT MAKES THE DIFFERENCE
(MP3 sermon by Brother Roloff; We need Gospel preaching!)
---
"Repentance don't save you! Calling on the Lord don't save you!
You know what saves you? Receiving what Christ done for you on the cross!"

—Pastor Danny Castle, a quote from the needful MP3 sermon, "WHY THERE'S A HELL."
1st Corinthians 1:18, "For the preaching of the cross is to them that
perish foolishness; but unto us which are saved it is the power of God."
An Awesome Video Sermon by Dr. John R. Rice, 1895-1980
The Sevenfold Sin of Those Who Do Not Win Souls
Getting Started Soul-Winning | MP3 (by Pastor Steven Anderson)
SOULWINNING| MP3(by Pastor Danny Castle)
If you don't believe the Bible, you can either get right or die wrong!
"You show me a person to whom Heaven becomes real, and this Book becomes real, and God becomes real, and Hell becomes real, and salvation becomes real, and I'll show you a person that will so much the more serve God as he sees the day approaching!" —Pastor Jack Hyles, a quote from the awesome MP3 sermon titled, "So Much The More As Ye See The Day Approaching."
Isaiah 26:3, "Thou wilt keep him in perfect peace,
whose mind is stayed on thee: because he trusteth in thee."
DO GOOD and it will BE GOOD!!!
Beware Of Pastor Charles Stanley's Corrupt Gospel
---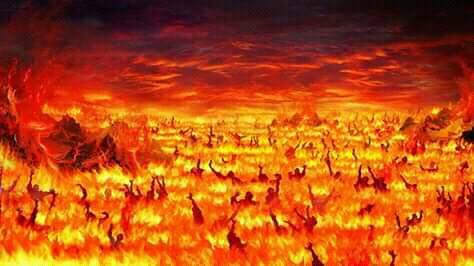 Why There's A Hell (MP3 sermon by Pastor Danny Castle)
"In flaming fire taking vengeance on them that know not God,
and that obey not THE GOSPEL of our Lord Jesus Christ." —2nd Thessalonians 1:8
---