We Walk By Faith, Not By Sight, So Keep On Praying
By David J. Stewart | October 2017
2nd Corinthians 5:4-8, "For we that are in this tabernacle do groan, being burdened: not for that we would be unclothed, but clothed upon, that mortality might be swallowed up of life. Now he that hath wrought us for the selfsame thing is God, who also hath given unto us the earnest of the Spirit. Therefore we are always confident, knowing that, whilst we are at home in the body, we are absent from the Lord: (For we walk by faith, not by sight:) We are confident, I say, and willing rather to be absent from the body, and to be present with the Lord."

I love the Scriptures! What a precious gift from God! One mistake that newer students to the Holy Bible make is to lift a single Bible verse our of the passage, which often changes the context. To lift a Scripture from the text is to change the context. Remember that! Always interpret a Bible verse in consideration of the surrounding text. Many heresies are started by lifting verses out of context. ...

For example: Galatians 5:4, "Christ is become of no effect unto you, whosoever of you are justified by the law; ye are fallen from grace." This is one of the most abused Scriptures, which Pentecostals and others misuse in a sinful attempt to justify the heresy that salvation can be lost. But if you read the surrounding text (Galatians 3:1-7), it plainly shows that the Galatians had been caught up into a cult that requires partial faith in Christ plus circumcision to be saved. As believers, when we sin (and we ALL do), we fall IN GRACE (Romans 5:20), never FROM GRACE.
I love our text passage. The Bible is saying that we are presently "burdened" in our earthly body, knowing that we are absent from the Lord. But God has given us the earnest (or downpayment) of the indwelling Holy Spirit, Who will never leave nor forsake us (Hebrews 13:5). God is a good God!!! Let the redeemed of the Lord say so! Psalms 107:1-2, "O give thanks unto the LORD, for he is good: for his mercy endureth for ever. Let the redeemed of the LORD say so, whom he hath redeemed from the hand of the enemy." Paul was basically saying that we get homesick as believers, wanting to go home to be with the Lord, and so we are burdened in this temporary tabernacle (the body); but for the time being, God has given to us proof of ownership by the indwelling Holy Spirit (and what a blessed Spirit He is!).
"When you cease to live by faith, you cease to live!"
SOURCE: Pastor Ralph Yankee Arnold, a helpful quote from the excellent MP3 sermon, "The War On Worry."
With the truths I just shared with you in view, the phrase in verse 7, "For we walk by faith, not by sight," takes on new meaning. The unsaved man is at home in this world and knows no other home; but the born-again man, although at home in the body, is homesick for Heaven to be with the Lord. The unsaved (or carnal) man walks by sight, living only for this temporary life; but the born-again (or spiritual) man walks by faith, living for eternity. The unsaved (or carnal) man lays up treasures for this temporary life; but the saved (or spiritual) man invests in eternal riches. Everything in 2nd Corinthians 5:1-9 is leading up to verse 10, which is the Judgment Seat of Christ. 2nd Corinthians 5:10, "For we must all appear before the judgment seat of Christ; that every one may receive the things done in his body, according to that he hath done, whether it be good or bad."

Carefully notice that there is no mention of "sins." Christ took care of our sins on the cross. There's no sin problem. Jesus settled that. There's just a sinner problem. At the Judgment Seat of Christ, every believer will give account for their faithfulness or unfaithfulness... "according to that he hath done, whether it be good or bad" (2nd Corinthians 5:10). We will be judged according to our works, but this will be as a civil court (loss of rewards), not criminal court (punishment). When the unsaved dead are judged at the Great White Throne Judgment, it will be criminal court and they will all be cast into the Lake of Fire forever (Revelation 20:11-15). In 2nd Corinthians chapter 5 the apostle Paul is teaching us, that as saints we ought to be living by faith, because we all must give account before the Lord at the Judgment Seat of Christ someday, and it won't go well for us if we are unfaithful servants. 2nd Corinthians 5:9, "Wherefore we labour, that, whether present or absent, we may be accepted of him." To be "accepted" means that the Lord is pleased with our walk. The Lord is not pleased with most believers today, I think.

What are you doing for the Lord? What are you doing to get folks saved? How do you preach the Gospel to the lost? Are you praying daily for the work of God, for the salvation of souls? We all have a responsibility as believers to live for God. No believer is exempt from sharing the light of the Gospel with the lost (2nd Corinthians 4:3-4). The Holy Spirit has given to each of us different gifts to serve Christ. Do you know what your gifts are? Ask God to show you if you don't. God has given me a gift of writing. God has given me a gift of teaching. God has called me to be a preacher, before I was even conceived (like the prophet Jeremiah - Jeremiah 1:5). God rewards each believer ACCORDING TO OUR OWN LABORS, not what other's do for Christ. 1st Corinthians 3:8, "Now he that planteth and he that watereth are one: and every man shall receive his own reward according to his own labour."
"Beware of false knowledge; it is more dangerous than ignorance." —George Bernard Shaw
The Importance of Unity in the Body of Christ

I love the following passage of Scripture...

1st Corinthians 12:24-28, "For our comely [healthy] parts have no need: but God hath tempered the body together, having given more abundant honour to that part which lacked: That there should be no schism in the body; but that the members should have the same care one for another. And whether one member suffer, all the members suffer with it; or one member be honoured, all the members rejoice with it. Now ye are the body of Christ, and members in particular. And God hath set some in the church, first apostles, secondarily prophets, thirdly teachers, after that miracles, then gifts of healings, helps, governments, diversities of tongues."

The Bible is teaching that every believer is a part of the Body of Christ. Jesus is the head of that Body, the Church. Colossians 1:18, "And he [Jesus] is the head of the body, the church: who is the beginning, the firstborn from the dead; that in all things he might have the preeminence." Ephesians 5:23, "For the husband is the head of the wife, even as Christ is the head of the church: and he is the saviour of the body." Christ is the Head of the Church, not the apostle Peter as Roman Catholicism deceitfully teach. Every Christian, no matter how weak, inferior or insignificant, is a VITAL PART of the Body of Christ!!! That is exactly what this precious passage of Scripture is teaching. In other words, EVERYBODY IS IMPORTANT IN GOD'S FAMILY!!! The heathen world throws you away if you become poor (Luke 15:16), sick (John 5:7), or live for the Lord as a faithful Christian (2nd Timothy 3:12; John 7:7). The New Testament Church is the only organization in the world who wants the poor, the sick, the destitute, the criminals, the unwanted, the undesirables, the outcasts, the homeless, the losers, the halt, the lame, the the deaf, the retarded, blind and even ungodly sinners like YOU AND ME! WHAT A TREMENDOUS SAVIOR, JESUS IS MINE!!!!!!!

YOU, my dear friend, if you are a born-again child of God, are a very necessary part of the Body of Christ. And if you are sick, then you need my help, or I yours if I am spiritually sick, so that the Body as a whole may function as it ought for Christ. We need each other's prayers, which is the main focus of this article. Can a human body function without an eye? Yes. How about missing a leg? Still, yes. Can our body still function without hearing? Yes. But no body can even live without the head, with is the precious Lord Jesus Christ. Albeit, if any part of the body is lacking or suffering, then the effectiveness of the body is reduced. The Body of Christ is hurting today, greatly, because of the lack of love, unity and fruit of the Spirit in Christian's lives. As Dr. Jack Hyles has so often rightly said, "The Christian army is the only army in the world that kills its wounded!" This ought not be. We should watch over one another with love, prayer and brotherly compassion.
"If you take everything and put it in God's hands, you'll
soon see God's hands on everything that you put in His hands!"?
—Pastor Ralph Yankee Arnold, a helpful quote from the excellent MP3 sermon, "The War On Worry."
There is no universal church today. The word "Catholic" means universal. Kindly, false prophet Ravi Zacharias horribly says, "We believe in the Holy Spirit, the holy Catholic church"[1] on his website, which clearly gives unsaved hellbound Catholics the impression that he supports the satanic cult of Catholicism. Not surprisingly, Ravi Zacharias doesn't expose the Catholic church as a "cult" in Dr. Walter Martin's classic 1965 book titled "Kingdom Of The Cults" (Ravi updated the book in 2003). I mentioned Dr. Zacharias because he is an example of sinful ecumenical compromise with unbelievers, not proper unity in the Body of Christ. In 2009 Mr. Zacharias signed the ecumenical document called the "Manhattan Declaration" which calls for Catholics and Protestants to partner on moral issues. This is a direct violation of 2nd Corinthians 6:14 and Ephesians 5:11. Ecumenism is very dangerous, because it always obscures the Gospel as it progresses. The end result will be the satanic New Age religion of the New World Order, which teaches that many paths lead to Heaven. The Scripture tells us that Jesus is the only way (John 14:6).


Schisms in the Body of Christ

1st Corinthians 12:24-25, "For our comely parts have no need: but God hath tempered the body together, having given more abundant honour to that part which lacked: That there should be no schism in the body; but that the members should have the same care one for another."

One of the biggest sources of untapped power in the churches today, are in the lives of millions of believers, who have been ruined and tarnished by the stain of sin, and have been rejected and shunned away by Pharisaical churchgoers. Everyone has a right to serve God! I said everyone has a right to serve God!!! There is no call to the pastorate or to be a deacon. God calls men to preach. God called the apostles. God called the prophets. Pastoring a church is a position. Being elected as a deacon is a position, not a calling. If God calls a man to preach, and he becomes a pastor, but then forfeits his right to pastor because of a stained testimony, that man is still called to preach, and ought to preach!!! You Can Still Do What You Always Could Do (MP3 sermon by Dr. Jack Hyles).

The reason why there is so much division amongst God's people in the churches today, is because not everyone is listening to God. We cannot obey God until we first learn to listen. Most of us listen to God wearing filters on our ears, only hearing what we want to hear. Most people are guilty of selective listening. We all do it at times, only hearing what interests us. When God speaks, we ought to LISTEN!!! That's one reason why God gave us two ears and one mouth, to teach us that we ought to listen twice as much as we talk. Most of us talk too much! And most of us talk about the wrong things, when we do talk. ...

"I believe any man in this world, can love any other man in this world, if he thinks right! The reason you hate is because you think hate. The reason you love is because you think love." —Dr. Jack Hyles, a quote from the excellent MP3 sermon, "What The Law Could Not Do" (July 5, 1987 - First Baptist Church of Hammond, PM service).

EVERYBODY IS IMPORTANT IN GOD'S FAMILY!!! The most important job is the one that doesn't get done. Our churches are hurting today, because the work of God is not getting done. As is always the case, 10% of Christians are doing 90% of the work!!! Church aren't hungry anymore to win souls. MANY PASTORS HAVE DESTROYED MY VINEYARD (vineyard killers!; a precious MP3 sermon by Pastor Hyles). The church is not the vineyard, but a man of God leading the congregation ought to turn it into a vineyard. Nothing is more important than soul-winning. Very few churches teach and go soul-winning. Jesus is the Vine, we are the branches (John 15:1-5). Without Christ, we can do nothing! Today's churches are dead, graveyards of aging people who are merely playing church. The average church is void of children and teenagers. Young people are dying for something real, something challenging, something to believe in, a cause to fight for!!! Why You Should Be A Part Of A Growing Church (an awesome MP3 sermon, Dr. Bob Gray Sr.).
DON'T FORGET THE HINDMOST ("love the hindmost people"—MP3 sermon by Dr. Jack Hyles)
Walking By Sight Makes Us Reluctant to Pray

Every honest Christian who prays on a regular basis knows the frustration of prayer. I used to find myself at times saying things like, "Lord, why do I waste my time praying, you don't seem to answer any of them? This feels like a chore. Am I just wasting my time? When are you going to answer some of my prayers Lord? What's the use of praying if you don't actually answer my prayers?" Now, I used to feel that way, and it was extremely frustrating. But I kept praying anyway, albeit half-heartedly, because I wasn't seeing any immediate visible results from my time spent in prayer. But do you know what? I had to learn what every believer has to learn, and that is, that we LIVE BY FAITH AND NOT BY SIGHT. God commands me to pray, period. 1st Thessalonians 5:17, "Pray without ceasing." Prayer is dependence upon God. If we don't pray, we are effectively saying: "God, I can do it by myself, I don't need your help." I don't know about you, but I desperately need and want God's help in everything that I do.

Prayer is a big deal. I take my life of prayer very seriously. I don't pray for the sun to rise in the east tomorrow and then praise God when the sun rises in the east. That is how many people pray, in ritualistic fashion, silly, bordering on superstition. When I pray, I talk to God in normal fashion, as a dear friend. I make specific requests. I tell the Lord exactly how I feel, exactly what I am asking, and I hide nothing from Him, because I fully realize that He already knows everything that is in my heart. Proverbs 24:12, "If thou sayest, Behold, we knew it not; doth not he that pondereth the heart consider it? and he that keepeth thy soul, doth not he know it? and shall not he render to every man according to his works?" You cannot fool God, for He is the Maker and Keeper of men's souls. God sees our heart. Hebrews 4:13, "Neither is there any creature that is not manifest in his sight: but all things are naked and opened unto the eyes of him with whom we have to do." I love that! Prayer very much is a matter of being honest with ourselves, because God already knows everything about everything (Matthew 6:8). Prayer is a matter of humility.


Hindrances to Prayers

One of my least favorite books is by Dr. John R. Rice. The book is called, "Hindrances To Prayer." It's about a mile long, so it seems. Granted, sin can hinder answers to prayer. 1st Peter 3:6-7, "Even as Sara obeyed Abraham, calling him lord: whose daughters ye are, as long as ye do well, and are not afraid with any amazement. Likewise, ye husbands, dwell with them according to knowledge, giving honour unto the wife, as unto the weaker vessel, and as being heirs together of the grace of life; that your prayers be not hindered." Abusive marital relationships hinder prayer. How we treat other people affects our prayers. You cannot expect to go around hurting people, and still receive answers to prayer from God. The reason why I don't like the book by Dr. Rice is because I feel it sets forth an impossible life to live. Who could ever get their prayers answered, if even one sin can hinder getting our prayers answered? Psalms 130:3, "If thou, LORD, shouldest mark iniquities, O Lord, who shall stand?" Likewise, if having sin in our life hinders receiving answers to prayer, then who can receive answers to prayer?

So when I pray and God doesn't seem to be answering my prayer, I tend to always feel like I am not perfect enough, or that I did something wrong again. That's not a good mindset for any believer to have. I look at my prayer life differently than Dr. Rice. I am God's child. I am a father of four children myself. When they were growing up, I wanted to make them happy. If they asked me for something, I made it my priority to get it for them. I always kept their needs in my mind. Likewise, our heavenly Father continually, round the clock, KNOWS what we have need of. Matthew 6:8, "Be not ye therefore like unto them: for your Father knoweth what things ye have need of, before ye ask him." The parable of the unjust judge in Luke 18:1-8 plainly teaches us why God doesn't answer our prayers as quickly as we would like, that is, to test our faith (also, see Deuteronomy 8:2-3). There are many reasons for seemingly unanswered prayers, the least of which is because we are imperfect as believers.

James 4:6 teaches that "God resisteth the proud, but giveth grace unto the humble." Having a humble spirit is necessary for answered prayer. God is a person, just like you an me. God doesn't have to listen to anything we say, nor is he obligated to answer our prayers. Yet, Hebrews 4:15-16 teaches that we have a right to "come boldly unto the throne of grace," because of the blood of Jesus, Who is our intercessory High Priest. Although we do have a blood-bought right to come before God's presence, to be heard, God's face is against those that do evil. 1st Peter 3:12, "For the eyes of the Lord are over the righteous, and his ears are open unto their prayers: but the face of the Lord is against them that do evil." Also, God is not going to grant prayer requests for things that are bad for us. God is not going to enable our self-destruction. James 4:3, "Ye ask, and receive not, because ye ask amiss, that ye may consume it upon your lusts." So these are a few legitimate hindrances to prayer. Albeit, after reading Dr. Rice's book, I was so discouraged that I felt I could NEVER get my prayers answered. I have a problem with a book that discourages people from praying, because it makes it sound as though you must be 100% perfect to get your prayers answered.

The truth is that the Holy Bible never says God "won't" answer someone's prayers, if we ask for selfish reasons, or have marital problems at home. The Bible says such bad things will "hinder" receiving answers to prayer. It is up to God. God does what He wants, when He wants, how He wants, and who is to say when God will (or won't) answer someone's prayers? God has that right. I don't like to put myself into God's shoes, because God has some pretty big feet. I don't want to put words into God's mouth, because the words of the Lord are very pure. I am just a sinful, mortal, frail, vulnerable, flawed, imperfect, man. I am going to keep on praying, results or no results, and trust upon the Lord. Job 13:15, "Though he slay me, yet will I trust in him: but I will maintain mine own ways before him."


Submitting to God is Equally as Important as Resisting the Devil

Most people separate the following two Bible verses, but they go together: 1st Peter 5:7 and 8, "Casting all your care upon him; for he careth for you. Be sober, be vigilant; because your adversary the devil, as a roaring lion, walketh about, seeking whom he may devour." I consider the following a parallel passage to 1st Peter 5:7-8. James 4:6-7, "But he giveth more grace. Wherefore he saith, God resisteth the proud, but giveth grace unto the humble. Submit yourselves therefore to God. Resist the devil, and he will flee from you." The way we "submit" to God is by casting our cares upon Him in prayer. To not pray is sinful pride. The Devil is always looking for victims to destroy, as a hungry lion, and we become vulnerable when we don't trust upon the Lord. Psalms 61:3, "For thou hast been a shelter for me, and a strong tower from the enemy."

Our walk as believers is by FAITH, not by SIGHT. That means our mind and heart (affections) are set upon the things of Heaven, not earth. As we learned earlier, this is what 2nd Corinthians 5:1-11 speaks about. Everything "DONE IN THE BODY" (2nd Corinthians 5:10) here on earth, by individual Christian believers, is going to be judged at the Judgment Seat of Christ. We must give account. This is not a judgment concerning sins. There's no sin problem. Jesus settled that on the cross. There's just a sinner problem.

I love what the apostle Peter says in the following Scripture passage, writing under the inspiration of the Holy Spirit. 2nd Peter 3:10-11, "But the day of the Lord will come as a thief in the night; in the which the heavens shall pass away with a great noise, and the elements shall melt with fervent heat, the earth also and the works that are therein shall be burned up. Seeing then that all these things shall be dissolved, what manner of persons ought ye to be in all holy conversation and godliness." The Bible is saying that since we know as believers what the future holds—that the heavens and earth will be burned over with fire, cleansed of all sinful works and the fallen human race—therefore we ought to live accordingly with eternal things in view. Nothing that we see around us today will matter in the distant future.

Psalms 90:9b and 12, "...we spend our years as a tale that is told. ... So teach us to number our days, that we may apply our hearts unto wisdom." This is walking by faith my friend, not by sight. The carnally-minded believer walks by sight, living for the moment, like a rat going from one garbage pail to the next, looking for his next meal. God intended for our lives to be so much more than merely to eat, drink and enjoy life! We are the redeemed! We are children of the Eternal King! We are going to rule over angels in God's future Kingdom. 1st Corinthians 6:3, "Know ye not that we shall judge angels? how much more things that pertain to this life?"
"When you cease to live by faith, you cease to live!"
—Pastor Ralph Yankee Arnold, a life-changing quote from the excellent MP3 sermon, "The War On Worry."
END OF ARTICLE
---
"The opposite of love is not hate, it's indifference. The opposite of art is not ugliness, it's indifference. The opposite of faith is not heresy, it's indifference. And the opposite of life is not death, it's indifference." ―Elie Wiesel

I am appalled at the indifference amongst professed Christians today concerning the corrupting of God's Word. They just don't care which Bible is God's Word. I'm talking about thousands of shameful apostate religious colleges today, that are INDIFFERENT toward the hundreds of perverted English Bibles, all of which are the Devil's way of depriving people of the true and pure Word of God. Consequently, there are many false plans of salvations being taught in the churches today, mainly the heresy of manmade repentance, aka, Lordship Salvation. Here is a truthful quote from Pastor Jack Hyles...
"God has a special rebuke, again and again and again in the Bible,
toward those people who keep their neutrality in the work of God!"
—SOURCE: Dr. Jack Hyles, a quote from the great MP3 sermon, "Where Were You In The Battle?"
---
"The Lord gave the word: great was the company
of those that published it." —Psalms 68:11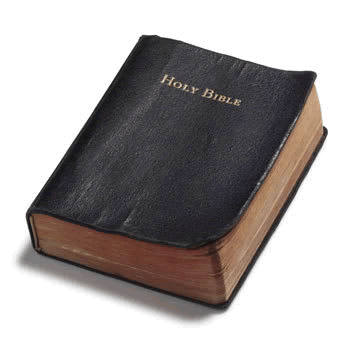 "How sweet are thy words unto my taste! yea,
sweeter than honey to my mouth!" —Psalms 119:103
3rd John 1:8, "We therefore ought to receive such, that we might be fellowhelpers to the truth."
"Do all the good you can. By all the means you can. In all the ways you can. In all the places
you can. At all the times you can. To all the people you can. As long as ever you can." ―John Wesley
---
Why There's A Hell (MP3 sermon by Pastor Danny Castle)

"In flaming fire taking vengeance on them that know not God,
and that obey not THE GOSPEL of our Lord Jesus Christ." —2nd Thessalonians 1:8

Ye Must Be Born Again! | How to Be Saved