Helping And Not Judging Each Other
By David J. Stewart | November 2017
Ephesians 4:32, "And grieve not the holy Spirit of God, whereby ye are sealed unto the day of redemption. Let all bitterness, and wrath, and anger, and clamour, and evil speaking, be put away from you, with all malice: And be ye kind one to another, tenderhearted, forgiving one another, even as God for Christ's sake hath forgiven you."

The greatest two commandments in the Holy Bible are to love God, and love our neighbour as our self. So really, there is just one commandment, to LOVE. We have no right to judge anyone. Instead, we ought to carry each other's burdens. We ought to help carry our neighbour's backpack, so to speak...

Romans 15:1-7, "We then that are strong ought to bear the infirmities of the weak, and not to please ourselves. Let every one of us please his neighbour for his good to edification. For even Christ pleased not himself; but, as it is written, The reproaches of them that reproached thee fell on me. For whatsoever things were written aforetime were written for our learning, that we through patience and comfort of the scriptures might have hope. Now the God of patience and consolation grant you to be likeminded one toward another according to Christ Jesus: That ye may with one mind and one mouth glorify God, even the Father of our Lord Jesus Christ. Wherefore receive ye one another, as Christ also received us to the glory of God."

Don't look down and judge each another. Look for opportunities to help others in need! It is more blessed to GIVE than to RECEIVE!!! Acts 20:35, "I have shewed you all things, how that so labouring ye ought to support the weak, and to remember the words of the Lord Jesus, how he said, It is more blessed to give than to receive." Romans 15:2, "Let every one of us please his neighbour for his good to edification." The Bible is talking about LIVING FOR OTHERS! Romans 15:3a, "For even Christ pleased not himself..."

God created us to glorify Him. We glorify God by obeying Him. We obey Him by separating from sin, by loving our brother in Christ. We cannot glorify our Maker without obeying His Word. We ought to be patient and consoling toward each other. Romans 15:5-6, "Now the God of patience and consolation grant you to be likeminded one toward another according to Christ Jesus: That ye may with one mind and one mouth glorify God, even the Father of our Lord Jesus Christ." We show our love for God BY LOVING OTHERS! 1st John 4:20, "If a man say, I love God, and hateth his brother, he is a liar: for he that loveth not his brother whom he hath seen, how can he love God whom he hath not seen?" If we hurt another Christian, it is equivalent to hurting the Lord Jesus Christ Himself. Matthew 25:40, "And the King shall answer and say unto them, Verily I say unto you, Inasmuch as ye have done it unto one of the least of these my brethren, ye have done it unto me."

Jesus washed His disciple's feet to teach us to serve and love one another. It is a sin for us to judge others! We're there for each other. We're not there to judge and condemn each other. All we have is each other! If we don't pray for our Christian brother and sister, no one else will. You can rest assure on that fact. We are to carry our brother's weight. As the song title by The Hollies goes, "He Ain't Heavy, He's My Brother." Don't judge, help!!!


Obedient Christians Are Led by the Indwelling Holy Spirit to Love Everyone

The indwelling Holy Spirit teaches us to love everyone. We are God's children; therefore, we are led by God's Spirit to love each other. Romans 8:14, "For as many as are led by the Spirit of God, they are the sons of God." It grieves God when believers hold grudges, hate each other, and fight amongst ourselves. Ephesians 4:32, "And grieve not the holy Spirit of God, whereby ye are sealed unto the day of redemption. Let all bitterness, and wrath, and anger, and clamour, and evil speaking, be put away from you, with all malice: And be ye kind one to another, tenderhearted, forgiving one another, even as God for Christ's sake hath forgiven you." Heaven looks over the balconies of glory at the way we treat each other. The indwelling Holy Spirit is literally GOD IN US (1st Corinthians 3:16-17). It grieves God, making Him sad, if we don't love one another. Galatians 5:14, "For all the law is fulfilled in one word, even in this; Thou shalt love thy neighbour as thyself."

Being a good Christian is not merely a matter of choosing between good and bad, but of choosing between what is best and good. God deserves the best. If we don't have love for others, our words mean nothing. If we don't have love for our neighbour, our testimony means nothing. If we don't have love, our preaching is as sounding cymbals making noise, ineffective. People don't care what you know, until they know that you care. The opposite of love is not hate, it is indifference. So many Christians just don't care, stuck in their comfort zone, living for me, myself and I. That is not a testimony that is pleasing to the Lord. The Holy Bible says that God didn't turn the captivity of Job until he prayed for his judgmental friends, who had wrongly condemned him. Job 42:10, "And the LORD turned the captivity of Job, when he prayed for his friends: also the LORD gave Job twice as much as he had before."

Dr. Hyles used to say that no one can withstand the attack of a critic. He is absolutely correct! If you are upset with someone, or don't like them, or you're just an ungodly critic, YOU WILL FIND FAULT with anyone you scrutinize. Due to the wicked liberal newsmedia, Hollyweird and our ungodly culture of sleaze today, the love of many have grown cold. Matthew 24:12, "And because iniquity shall abound, the love of many shall wax cold." Clearly, we are now in the end times of Bible prophecy. Matthew chapter 24 is all about the 7-year Tribulation period. Albeit, we are already seeing many of these symptoms becoming a reality in the world. In Australia this week, same-sex perversion was legalized. The United States legalized homosexual unions in June of 2015. It is wickedness.
How Did This Happen? (the graveyard of a nation; an awesome MP3 sermon by Pastor Clarence Sexton)
If you are a born-again believer, it is ONLY because of the precious redeeming blood of Jesus Christ! Being justified in the eyes of a holy God has absolutely NOTHING to do with our own merit or goodness. God doesn't show mercy toward me because I am having a tough time, doing my best, or working hard to get souls saved. God shows mercy toward me for one reason—because of the precious blood of Jesus Christ that was shed on the cross to pay for my sins. The only difference between the vilest unsaved criminal and the holiest born-again saint, in the eyes of God regarding salvation, is the precious sin-cleansing blood of the Lord Jesus Christ!!! Apart from Christ's sacrifice on the cross, I would be just as wicked as the vilest sinner in the sight of God almighty (James 2:10). Praise God the Father for the wondrous gift of His only begotten Son, Jesus!!!

Since God has freely forgiven a dirty sinner like me of all my sins, I am also expected to forgive others.


Not Forgiving Others is a Serious Offense to God

The Lord tells a powerful parable in the Gospel of Matthew chapter 18, about a servant who owed a massive debt to his king. In fact, he owed 10,000 talents. Do you have any idea how much money that is worth? I'll tell you. It would require the wages earned over 160,000 lifetimes! A talent weighs 75 pounds. So 10,000 talents of gold would be valued at approximately $1,250,000,000,000. These were not small coins in the parable. Just five talents would provide enough income to live 82 years!

The Bible says that the king commanded for the man's wife and children to be sold. Can you imagine that? And everything that the man owned sold as well, to pay his debt. But the man begged for mercy from the King, and it was granted to him. Wow! That is a kind, merciful and generous king. Yet, as unbelievable as it seems, that very pardoned man had a servant of his own, who owed him just 100 pence (which is about $1.60 in U.S. currency). Literally, the man's servant owed him mere pocket change. Yet, the wicked man ordered his servant arrested and thrown in prison for the insignificant debt owed.

The moral of this parable applies to believers. Christ gave His life on the cross, shedding His blood and dying to pay for all of our endless list of sins. In comparison, our imperfect Christian brothers' and sisters' sins and offenses against us are insignificant in comparison to the massive debt that we owed God for our sins. God through the sacrifice of His only begotten Son has paid the price in full for our sins, and so ought we also forgive everyone who trespasses against us...

Matthew 18:21-35, "Then came Peter to him, and said, Lord, how oft shall my brother sin against me, and I forgive him? till seven times? Jesus saith unto him, I say not unto thee, Until seven times: but, Until seventy times seven. Therefore is the kingdom of heaven likened unto a certain king, which would take account of his servants. And when he had begun to reckon, one was brought unto him, which owed him ten thousand talents. But forasmuch as he had not to pay, his lord commanded him to be sold, and his wife, and children, and all that he had, and payment to be made. The servant therefore fell down, and worshipped him, saying, Lord, have patience with me, and I will pay thee all. Then the lord of that servant was moved with compassion, and loosed him, and forgave him the debt. But the same servant went out, and found one of his fellowservants, which owed him an hundred pence: and he laid hands on him, and took him by the throat, saying, Pay me that thou owest. And his fellowservant fell down at his feet, and besought him, saying, Have patience with me, and I will pay thee all. And he would not: but went and cast him into prison, till he should pay the debt. So when his fellowservants saw what was done, they were very sorry, and came and told unto their lord all that was done. Then his lord, after that he had called him, said unto him, O thou wicked servant, I forgave thee all that debt, because thou desiredst me: Shouldest not thou also have had compassion on thy fellowservant, even as I had pity on thee? And his lord was wroth, and delivered him to the tormentors, till he should pay all that was due unto him. So likewise shall my heavenly Father do also unto you, if ye from your hearts forgive not every one his brother their trespasses."

My friend, I don't want to find out what that last statement means. I don't want to provoke God's wrath, by refusing to forgive everyone in my life. Forgiveness is a choice. I choose to forgive everyone, even before it is asked. There have been many people throughout my life, who deeply hurt me in numerous ways, and have never sought my forgiveness, and never will, but I have forgiven them with God's love anyway. Life is too short to live with a burden of hatred. I didn't forgive them for their sake, but for my sake.

Hatred is too heavy a burden to carry. I couldn't enjoy the peace of God, and walk in sweet fellowship with the Lord, if I harbored bitterness, grudges and hatred against anyone in my heart of hearts. So I chose long ago to forgive everyone, by placing them all into God's omnipotent hands for judgment. I am simply going to trust God and let Him avenge all evils, as the Scriptures teach (Romans 12:19-21). I love my enemies. I bless those who curse me. I smile at those who hate me. I befriend those who mistreat me, ostracize me from church, and make me sad. I do these things because I love God. In fact, it is not even me doing these things, it is GOD THROUGH ME doing these things. I don't love those who mistreat me and shun me away from church, GOD LOVES THEM through me, by way of the indwelling Holy Spirit. There is no one on this planet that I don't love with God's love.

Many Christian believers refuse to walk in the Spirit that indwells them. Galatians 5:25, "If we live in the Spirit, let us also walk in the Spirit." Of the nine "fruit" (singular) of the Holy Spirit listed in Galatians 5:22, the first is "LOVE." You show me a professed believer who lacks love for others, and I know they are not walking in the Spirit. Our churches are filled with carnal believers who hold grudges, are ungrateful, talk gossip, criticize, harbor ill feelings and look down on other Christians with whom they conflict. They abuse the Scriptures by citing the conflict between the apostle Paul and Barnabas over John Mark, using that to justify holding a grudge against others. Acts 15:39, "And the contention was so sharp between them, that they departed asunder one from the other: and so Barnabas took Mark, and sailed unto Cyprus."

I literally received an e-mail a few months ago from a shameful local (Bob Jones graduate) Baptist pastor, who cited the preceding Scripture as lame justification to deny my request to attend church services. That is wickedness! Romans 14:10, "But why dost thou judge thy brother? or why dost thou set at nought thy brother? for we shall all stand before the judgment seat of Christ." The immature pastor simply doesn't like me, and is holding a personal grudge, looking for anyway he can to justify setting his brother at nought, which is a very ungodly thing to do (as we just read from Romans 14:10). So I have no place close to me to attend church, and those local pastors have innocent blood on their hands, for not bearing the infirmities of a needy brother (Romans 15:1-7). Albeit, I still love them unconditionally with God's love, pray for them daily, and have placed them into God's hands for judgment. I cannot control what other believer's do, but I can control what I do.


I Rejoice That I Am Doing the Right Thing, Telling the Truth

I heard a precious passage of Scripture the other day from Psalms 32:5-11, "I acknowledged my sin unto thee, and mine iniquity have I not hid. I said, I will confess my transgressions unto the LORD; and thou forgavest the iniquity of my sin. Selah. For this shall every one that is godly pray unto thee in a time when thou mayest be found: surely in the floods of great waters they shall not come nigh unto him. Thou art my hiding place; thou shalt preserve me from trouble; thou shalt compass me about with songs of deliverance. Selah. I will instruct thee and teach thee in the way which thou shalt go: I will guide thee with mine eye. Be ye not as the horse, or as the mule, which have no understanding: whose mouth must be held in with bit and bridle, lest they come near unto thee. Many sorrows shall be to the wicked: but he that trusteth in the LORD, mercy shall compass him about. Be glad in the LORD, and rejoice, ye righteous: and shout for joy, all ye that are upright in heart."

I love that last preceding statement especially... "SHOUT FOR JOY, ALL YE THAT ARE UPRIGHT IN HEART"!!! I rejoice in my heart that I am telling THE TRUTH, and that I am not telling lies like the Bob Jones camp down the street from me. They are using, selling and promoting corruptible seed (i.e., the satanic Alexandrian Bible perversions), but I am using and promoting only the incorruptible King James Bible!!!!!!! They use, sell and promote the Easy-To-Read Version (ERV) of the Bible. They are doing wrong!

The Bob Jones Baptist church in my neighborhood on Guam also promote and distribute materials by false prophet Dr. John MacArthur, who says, and I quote: "There is no such thing as a childhood conversion." You see, in Mr. MacArthur's dark world, salvation is so complex that a child couldn't possible be saved. This is not the "simplicity that is in Christ" (2nd Corinthians 11:3), where even a small 5-year-old child can know that he is a sinner, and believe the Good News (Gospel) of Jesus Christ Who was crucified on the cross for our sins, was buried, and the third day bodily raised up from the dead (1st Corinthians 15:1-6). John MacArthur requires MUCH more to be saved, adding a full surrender of one's life to serve Jesus Christ as your Lord also. Mr. MacArthur confuses discipleship with salvation, thus teaching a false plan of salvation that cannot produce the new birth in Christ. Not surprisingly, John MacArthur attended religious college at Bob Jones University (BJU). Birds of a feather flock together.

Psalms 32:11b, "...shout for joy, all ye that are upright in heart." My joy that I am preaching THE TRUTH far outweighs my sorrow that the Bob Jones camp down the street call me and Dr. Jack Hyles "a cult" for standing faithful to the inspired King James Bible. If I hated these men down the street from me, I'd expose them by name. Also, the reason I don't is because they are unknowns, and I want to keep it that way. They don't deserve to be popular. I promote truth-tellers, not shameful cowards who bury their heads in the sand, betraying the Word of God by promoting dozens of Bible PERversions. I say that very kindly, but with truth and confidence. 2nd Corinthians 11:6, "But though I be rude in speech, yet not in knowledge; but we have been throughly made manifest among you in all things." God is using my firsthand knowledge of the apostasy in the Bob Jones camp to help warn millions of people, so that they won't be deceived by Satan, as have the Alexandrian BJU camp. I make a big fuss over the Holy Bible, because it is "THE BATTLE OF THE AGES" (an awesome MP3 sermon by Pastor Jack Hyles, preached in 1994). I love all my web visitors!
END OF ARTICLE
---
The Superiority Of The King James Translators | 2 | 3 | 4 (excellent, Pastor Max D. Younce)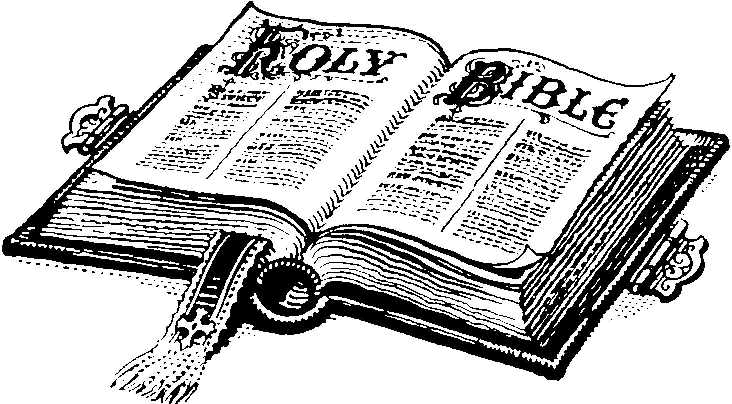 Dr. James Sightler: Defender Of The Inspiration Of The King James Bible!
Psalms 116:15, "Precious in the sight of the LORD is the death of his saints."
"The only inspired Words of God are in the King James Bible!"
—Dr. Jack Hyles (an awesome quote —Dr. Jack Hyles (THE REAL BATTLE!")
"And brother, any time anybody ever casts any reflection upon the accuracy and the inspiration—verbal inspiration—of this Bible, I'll guarantee you he was inspired by the demons. I'll guarantee you! I don't care if he's got a 'reverend' in front of his name. I don't care if he has a clerical collar on. I don't care what school he's been to. He's of the Devil if he says that the Bible is not verbally inspired by God!" —Dr. Jack Hyles, a great quote from the awesome MP3 sermon titled, "Satan's masterpiece."
BATTLE OF THE AGES (MP3 by Dr. Hyles, "The King James Bible crowd is going to come out on top!")
"The opposite of love is not hate, it's indifference. The opposite of art is not ugliness, it's indifference. The opposite of faith is not heresy, it's indifference. And the opposite of life is not death, it's indifference." ―Elie Wiesel

I am appalled at the indifference amongst professed Christians today concerning the corrupting of God's Word. They just don't care which Bible is God's Word. I'm talking about thousands of shameful apostate religious colleges today, that are INDIFFERENT toward the hundreds of perverted English Bibles, all of which are the Devil's way of depriving people of the true and pure Word of God. Consequently, there are many false plans of salvations being taught in the churches today, mainly the heresy of manmade repentance, aka, Lordship Salvation. Here is a truthful quote from Pastor Jack Hyles...
"God has a special rebuke, again and again and again in the Bible,
toward those people who keep their neutrality in the work of God!"
—SOURCE: Dr. Jack Hyles, a quote from the great MP3 sermon, "Where Were You In The Battle?"
---
"The Lord gave the word: great was the company
of those that published it." —Psalms 68:11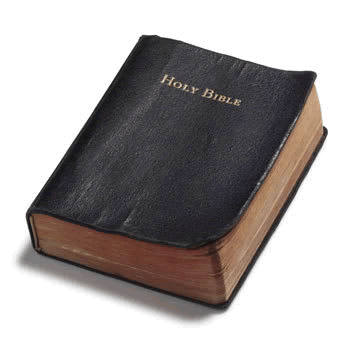 "How sweet are thy words unto my taste! yea,
sweeter than honey to my mouth!" —Psalms 119:103
3rd John 1:8, "We therefore ought to receive such, that we might be fellowhelpers to the truth."
"Do all the good you can. By all the means you can. In all the ways you can. In all the places
you can. At all the times you can. To all the people you can. As long as ever you can." ―John Wesley
---
Why There's A Hell (MP3 sermon by Pastor Danny Castle)

"In flaming fire taking vengeance on them that know not God,
and that obey not THE GOSPEL of our Lord Jesus Christ." —2nd Thessalonians 1:8

Ye Must Be Born Again! | How to Be Saved