Salvation Won't Cost You Anything
(Or, The Satanic Gospel of Dr. Steven J. Lawson)
By David J. Stewart | July 2017
Romans 4:3-5, "For what saith the scripture? Abraham believed God, and it was counted unto him for righteousness. Now to him that worketh is the reward not reckoned of grace, but of debt. But to him that worketh not, but believeth on him that justifieth the ungodly, his faith is counted for righteousness."

One of the most evil and corrupt videos on YouTube today is titled "It Will Cost You Everything" by Pastor Steven J. Lawson of OnePassion ministries. I am not writing this article to be unkind, nor to attack Dr. Lawson on a personal level. My only intent is to contend for the Christian faith. As the apostle Paul wisely said, "I AM SET FOR THE DEFENCE OF THE GOSPEL" (Philippians 1:17b).

Dr. Lawson's biography on his website says that he has pastored churches now for 34 years, and has authored 28 books. Since Dr. Lawson has widespread influence over millions of people, true Christian believers must examine his teachings in view of God's Holy Word and "try" (test) his works to see if they are of God or not. I tell you, they are of the Devil. 1st John 4:1, "Beloved, believe not every spirit, but try the spirits whether they are of God: because many false prophets are gone out into the world." Dr. Lawson has an impressive educational background in theology; yet, as is often typical of highly educated men, they are woeful ignorant of the truth of God's Word. I say that kindly, but truthfully.
"Beware of false knowledge; it is more dangerous than ignorance." —George Bernard Shaw
In his heretical "It Will Cost You Everything" video, Pastor Lawson errantly preaches at 5:38 minutes into the presentation...

"But it [salvation] is purchased with the total complete surrender of your life, to Christ. That's what saving-faith is—it is coming to the end of yourself, and completely and entirely and trusting, all that you are, and all that you have, to all that He is! This is your eternal soul. This is the only life you will ever live. This deals with the only eternity you will ever have."

Video to right: The full sermon by Dr. Steven Lawson: It Will Cost You Everything!

My dear friend, we do not purchase our salvation with "the total complete surrender of your life." That is utter heresy! What saith the Scripture? 1st Peter 1:18-19, "Forasmuch as ye know that ye were not redeemed with corruptible things, as silver and gold, from your vain conversation received by tradition from your fathers; But with the precious blood of Christ, as of a lamb without blemish and without spot." There you have it, our redemption was purchased by THE PRECIOUS BLOOD OF THE LAMB OF GOD!!! Jesus has already purchased our redemption with His precious blood. You don't have to "ask" Jesus to forgive your sins, because He has already paid for our sins with His own precious blood. OUR SINS HAVE ALREADY BEEN PAID FOR!!!

That's why forgiveness of sins is a free gift! Romans 6:23, "For the wages of sin is death; but the gift of God is eternal life through Jesus Christ our Lord." Eternal life is a free gift! You cannot earn, merit nor purchase it!!! Dr. Lawson says you have to PURCHASE it! He is a false prophet!!! That's why we don't have to do anything (nor will God allow anything) to be saved. God never saves anyone who is TRYING to be saved, He only saves those who are TRUSTING to be saved. Salvation is not doing your best, it is having Christ's best put to your account through receiving Him by faith. Kindly, Pastor Steven Lawson is an unsaved false prophet!!!

Dr. Lawson makes the dire error of the wicked, confusing discipleship with salvation. 2nd Peter 3:16-17, "As also in all his epistles, speaking in them of these things; in which are some things hard to be understood, which they that are unlearned and unstable wrest, as they do also the other scriptures, unto their own destruction. Ye therefore, beloved, seeing ye know these things before, beware lest ye also, being led away with the error of the wicked, fall from your own stedfastness." Have you also believed a lie? Has the Devil deceived you friend?

We are saved simply by BELIEVING (TRUSTING) "THE GOSPEL" when we hear it preached!!! Ephesians 1:12-13, "That we should be to the praise of his glory, who first trusted in Christ. In whom ye also trusted, after that ye heard the word of truth, the gospel of your salvation: in whom also after that ye believed, ye were sealed with that holy Spirit of promise." Your friend is the one who tells you the most truth!!! I am being your best friend right now. I am telling you THE TRUTH!!!

The Lord tells a true story in Matthew 7:22-23 about a sincere group of religious people, who went to Hell. Yes, that is right. They attempted to defend themselves, as Dr. Lawson one day will on Judgment Day, saying, "Lord, Lord, have we not prophesied in thy name? and in thy name have cast out devils? and in thy name done many wonderful works?" They went about to establish their own righteousness, and THEY DID IT IN JESUS' NAME!!! That is shocking! Oh my, what a tragic thing to happen! But look at what the Lord said to them, and will say to Steven Lawson in eternity... "And then will I profess unto them, I never knew you: depart from me, ye that work iniquity." I NEVER KNEW YOU: DEPART FROM ME, YE THAT WORK INIQUITY!!! Will that be you one day my friend? It will be if you think salvation is a cooperative venture between you and God, where you do your part and Jesus does His part.

Dr. Lawson teaches exactly that heresy, a cooperative venture. He falsely teaches that you purchase salvation, "purchased with the total complete surrender of your life, to Christ." Mr. Lawson says you must surrender all that you own, and all that you are, to all that Christ is. That is NOT the Gospel!!! That is NOT "the simplicity that is in Christ" (2nd Corinthians 11:3-4). There is nothing "simple" about a salvation which is "purchased with the total complete surrender of your life, to Christ." Woe unto Dr. Lawson! My dear friend, forgiveness of sins and eternal life won't cost you anything, because JESUS PAID IT ALL!!!

Here are some excellent, doctrinally sound, MP3 sermons defending the free grace view of the Gospel...
| | |
| --- | --- |
| Dr. Hank Lindstrom | Pastor Ralph Yankee Arnold |
What is the Gospel?

We are saved by BELIEVING "the Gospel," which is the power of God unto salvation. Romans 1:16, "For I am not ashamed of the gospel of Christ: for it is the power of God unto salvation to every one that believeth; to the Jew first, and also to the Greek." Religion wants to fit us with glasses, but the Lord wants to open our eyes! Thank God for the truth of His precious Word, which is a lamp unto our feet. Psalm 119:105, "Thy word is a lamp unto my feet, and a light unto my path."

What exactly is the Gospel? The word "Gospel" means "Good News" or "Glad Tidings." There is no need to guess what the "Gospel" is because the Bible plainly tells us. The "Gospel" is the Good News of Christ's DEATH on the cross for our sins, His BURIAL and bodily RESURRECTION three days later:

1st Corinthians 15:1-4, "Moreover, brethren, I declare unto you the gospel which I preached unto you, which also ye have received, and wherein ye stand; By which also ye are saved, if ye keep in memory what I preached unto you, unless ye have believed in vain. For I delivered unto you first of all that which I also received, how that Christ died for our sins according to the scriptures; And that he was buried, and that he rose again the third day according to the scriptures."

John 6:28-29, "Then said they unto him, What shall we do, that we might work the works of God? Jesus answered and said unto them, This is the work of God, that ye believe on him whom he hath sent." It is that simple to be saved. If you judge yourself as being a needy sinner in God's sight, and you receive Christ's sacrifice on the cross as payment for your sins, believing that He was buried and bodily resurrected three days later, YOU ARE IMMEDIATELY, SECURELY AND FOREVER SAVED!!!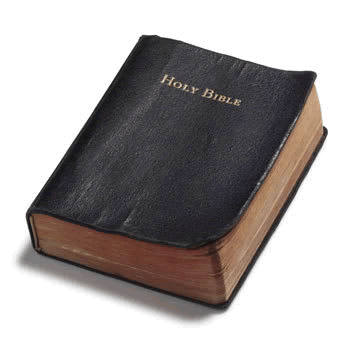 "THE Gospel needs only to be preached in the power of the Holy Spirit to hold its own against every imitation and substitute that the mind of the natural man energized by Satan can devise." —Pastor Harry Ironside, from his sermon, "ANOTHER GOSPEL."

---
Why There's A Hell (MP3 sermon by Pastor Danny Castle)

"In flaming fire taking vengeance on them that know not God,
and that obey not THE GOSPEL of our Lord Jesus Christ." —2nd Thessalonians 1:8

Ye Must Be Born Again! | How to Be Saved