My Soul Thirsteth For God
By David J. Stewart | November 2017 | Updated September 2018
Psalms 42:2, "My soul thirsteth for God, for the living God: when shall I come and appear before God?"
What a beautiful Bible passage! I love the book of Psalms. The psalmist, David, expressed his hurting soul. When I am lonely during the night, and my soul hurts in pain, the Scriptures comfort my heart. I listen to the Psalms. God is my oasis. Psalms 90:1, "LORD, thou hast been our dwelling place in all generations." ...

Psalms 42:2, "My soul thirsteth for God, for the living God: when shall I come and appear before God?"

Psalms 63:1, "O God, thou art my God; early will I seek thee: my soul thirsteth for thee, my flesh longeth for thee in a dry and thirsty land, where no water is."

Psalms 143:6, "I stretch forth my hands unto thee: my soul thirsteth after thee, as a thirsty land. Selah."

My soul is thirsty for God. The incorruptible Word of God is the water that quenches my thirst.

Oftentimes I go walking at sunrise. During that time I pray for all my web visitors. It is my time to walk with God, because my soul thirsteth after God. ...

Psalms 42:1, "As the hart panteth after the water brooks, so panteth my soul after thee, O God. My soul thirsteth for God, for the living God: when shall I come and appear before God? My tears have been my meat day and night, while they continually say unto me, Where is thy God? When I remember these things, I pour out my soul in me: for I had gone with the multitude, I went with them to the house of God, with the voice of joy and praise, with a multitude that kept holyday. Why art thou cast down, O my soul? and why art thou disquieted in me? hope thou in God: for I shall yet praise him for the help of his countenance."

The word "panteth" in the preceding passage is the Hebrew word arag, which means, "to long for." The word "cry" is also translated from this word. Have you ever looked at something so beautiful that you wanted to cry, and your soul longed toward it? I have, oftentimes. Every time I see a beautiful rainbow my heart panteth for God. David said that God is his hiding place...

Psalms 32:5-11, "I acknowledged my sin unto thee, and mine iniquity have I not hid. I said, I will confess my transgressions unto the LORD; and thou forgavest the iniquity of my sin. Selah. For this shall every one that is godly pray unto thee in a time when thou mayest be found: surely in the floods of great waters they shall not come nigh unto him. Thou art my hiding place; thou shalt preserve me from trouble; thou shalt compass me about with songs of deliverance. Selah. I will instruct thee and teach thee in the way which thou shalt go: I will guide thee with mine eye. Be ye not as the horse, or as the mule, which have no understanding: whose mouth must be held in with bit and bridle, lest they come near unto thee. Many sorrows shall be to the wicked: but he that trusteth in the LORD, mercy shall compass him about. Be glad in the LORD, and rejoice, ye righteous: and shout for joy, all ye that are upright in heart."

As we just read, the godly person acknowledges their sinnership in God's sight. Many people refuse to be truthful and admit their sinfulness, but there is a time limit. This earthly life won't go on forever. Every human being has the opportunity to settle out of court with God before the horrifying Great White Throne of Judgment comes. If you die in your sins without having received Jesus Christ as your personal Savior, you will immediately go to Hell. You will remain there for over 1,000 years, lonely and terrified in torment, awaiting your court date at the Great White Throne Judgment, at which time you will be sentenced to the Lake of Fire for all eternity without hope, rest nor mercy (Revelation 20:11-15). Many people scoff at this Biblical truth as being a mere fairytale, and if you are one of them, I ask you sincerely... Are you willing to take that great risk my friend?

God is so good to all of us. ...

Psalms 68:19, "Blessed be the Lord, who daily loadeth us with benefits, even the God of our salvation. Selah."

Americans, more than 99% of the people throughout history, have been loaded up with benefits from the Lord. Luke 6:35, "But love ye your enemies, and do good, and lend, hoping for nothing again; and your reward shall be great, and ye shall be the children of the Highest: for he is kind unto the unthankful and to the evil." Apple founder Steve Jobs lived a life of plenty, good times and inexplicable luxury. When he died, Mr. Jobs left behind a massive net worth of $10,200,000,000. But my friend, it matters not if you die as the richest man or the poorest man in the world. All that will matter is whether you were born-again or not, by faith alone in Christ Jesus. There are not MANY paths to God as satanic false prophets claim.

The Lord Himself proclaimed that HE ALONE is the only way. John 14:6, "Jesus saith unto him, I am the way, the truth, and the life: no man cometh unto the Father, but by me." I recently witnessed the Gospel to an unsaved man. He was a happy type fellow, a positive thinker, foolishly believing that there are MANY paths to God. Yet, he also said that he is a Christian, who attends Catholic mass. He thinks that Hinduism, with their millions of deities, is a legitimate way to God. Clearly, he is lost. So I asked him if he believed the Holy Bible. He affirmed that he did. I then quoted John 14:6 to him, which I just shared with you. I showed him that Jesus Himself said HE ALONE is the only way to Heaven. The man was stumped, unable to answer my question, realizing that there were contradictions in his beliefs. Unfortunately, he refused to let go of the lie that there are still MANY paths to God. The man is a fool, but it is my hope and prayer that the Holy Spirit will use the seed that I planted in his heart, to bring him to repentance unto THE TRUTH. It is our duty to preach the Gospel to others, it is the Lord's responsibility to do everything else.

It is frustrating to see ungodly people prospering in the world. Singer Taylor Swift has removed her clothes, sold her soul and done much evil to ruin teenager's lives, to amass her $280,000,000 in net worth. Yet, she is a spiritually bankrupt woman in God's eyes. ...

Psalms 73:12-17, "Behold, these are the ungodly, who prosper in the world; they increase in riches. Verily I have cleansed my heart in vain, and washed my hands in innocency. For all the day long have I been plagued, and chastened every morning. If I say, I will speak thus; behold, I should offend against the generation of thy children. When I thought to know this, it was too painful for me; Until I went into the sanctuary of God; then understood I their end."

I wouldn't want to be in Miss Swift's place on Judgment Day when she stands accountable before God (Ecclesiastes 11:9). You can have all the fame and fortune in the world, I just want My God and Savior, Jesus Christ. Psalms 63:1, "O God, thou art my God; early will I seek thee: my soul thirsteth for thee, my flesh longeth for thee in a dry and thirsty land, where no water is." Does your soul thirst for God my friend? Do you seek God continually in your life? What does God mean to you? I cannot live without God's closeness in my daily life. I need to be close to my God, which means I must be close to THE TRUTH.
END OF ARTICLE
---
The Superiority Of The King James Translators | 2 | 3 | 4 (excellent, Pastor Max D. Younce)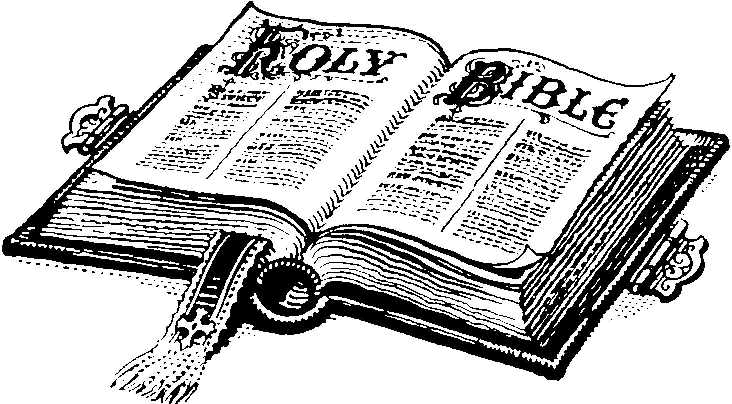 Dr. James Sightler: Defender Of The Inspiration Of The King James Bible!
Psalms 116:15, "Precious in the sight of the LORD is the death of his saints."
"The only inspired Words of God are in the King James Bible!"
—Dr. Jack Hyles (an awesome quote —Dr. Jack Hyles (THE REAL BATTLE!")
"And brother, any time anybody ever casts any reflection upon the accuracy and the inspiration—verbal inspiration—of this Bible, I'll guarantee you he was inspired by the demons. I'll guarantee you! I don't care if he's got a 'reverend' in front of his name. I don't care if he has a clerical collar on. I don't care what school he's been to. He's of the Devil if he says that the Bible is not verbally inspired by God!" —Dr. Jack Hyles, a great quote from the awesome MP3 sermon titled, "Satan's masterpiece."
BATTLE OF THE AGES (MP3 by Dr. Hyles, "The King James Bible crowd is going to come out on top!")
"The opposite of love is not hate, it's indifference. The opposite of art is not ugliness, it's indifference. The opposite of faith is not heresy, it's indifference. And the opposite of life is not death, it's indifference." ―Elie Wiesel

I am appalled at the indifference amongst professed Christians today concerning the corrupting of God's Word. They just don't care which Bible is God's Word. I'm talking about thousands of shameful apostate religious colleges today, that are INDIFFERENT toward the hundreds of perverted English Bibles, all of which are the Devil's way of depriving people of the true and pure Word of God. Consequently, there are many false plans of salvations being taught in the churches today, mainly the heresy of manmade repentance, aka, Lordship Salvation. Here is a truthful quote from Pastor Jack Hyles...
"God has a special rebuke, again and again and again in the Bible,
toward those people who keep their neutrality in the work of God!"
—SOURCE: Dr. Jack Hyles, a quote from the great MP3 sermon, "Where Were You In The Battle?"
---
"The Lord gave the word: great was the company
of those that published it." —Psalms 68:11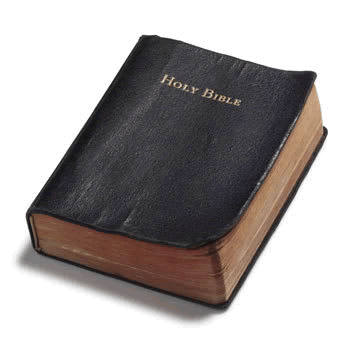 "How sweet are thy words unto my taste! yea,
sweeter than honey to my mouth!" —Psalms 119:103
3rd John 1:8, "We therefore ought to receive such, that we might be fellowhelpers to the truth."
"Do all the good you can. By all the means you can. In all the ways you can. In all the places
you can. At all the times you can. To all the people you can. As long as ever you can." ―John Wesley
---
Why There's A Hell (MP3 sermon by Pastor Danny Castle)

"In flaming fire taking vengeance on them that know not God,
and that obey not THE GOSPEL of our Lord Jesus Christ." —2nd Thessalonians 1:8

Ye Must Be Born Again! | How to Be Saved