The Call To Suffer
By David J. Stewart | April 2018
Philippians 1:29-30, "For unto you it is given in the behalf of Christ, not only to believe on him, but also
to suffer for his sake; Having the same conflict which ye saw in me, and now hear to be in me."
What a remarkable Scripture!!! When you surrender your will to God's will, it is a form of suffering! The person who wants to serve the Lord has to battle that. That is a beautiful truth that I learned today from Pastor Ralph "Yankee" Arnold, from his needful MP3 sermon called, "THE CALL TO SUFFER." I am listening along to Brother Yankee's sermon as I write this article, and adding my own thoughts, for your benefit (edification). Please hear me out my dear friend.

It really hurts sometimes doing what God wants us to do, instead of what we want to do. There is a battle. If we want to serve God, we will always be battling between own our own desires and God's preferences and will. The very moment we were saved, we became God's property. 1st Corinthians 6:20, "For ye are bought with a price: therefore glorify God in your body, and in your spirit, which are God's." There are things as a Christian that I cannot do for conscience sake. God has given to me a wonderful musical talent. I can pick up any stringed instrument and entertain people. Thankfully to God, I am musically inclined. Many musicians perform in establishments that serve alcohol, but I refuse to use my God-given gift for the sale of booze! If I were not saved, I wouldn't work night and day through my online ministry, since 2002, sincerely trying to influence people for God with the truth. I could have easily chose a musical life, but being a preacher is my top priority. I want to do something meaningful for Christ with my life, all the days of my life. There is nothing more important!

Life is a one time deal, one shot, no second chances. There is only one trip through life. I am grateful to God for the precious gift of life. I am glad that God made me. I want to have a purpose in life, a mission, not just float along and be unproductive for God. Please notice the following beautiful Scripture...

1st Thessalonians 2:14, "For ye, brethren, became followers of the churches of God which in Judaea are in Christ Jesus: for ye also have suffered like things of your own countrymen, even as they have of the Jews."

If you're not willing to suffer the consequences of doing the will of God, YOU WON'T! Jesus Christ was killed, and the servant is not greater than his Lord the Bible says (John 15:19). I am willing to suffer the consequences of obeying God!!! In Luke 8:13, the seeds that fell on shallow ground began to grow, but fell by the wayside when persecution came. These were believers who quit serving God because they didn't want to suffer. In Luke 8:14, the seeds that fell among weeds began to grow, but became choked by the cares, riches and pleasures of this world, and quit serving God because they had wrong priorities. They fell in love with the world and forgot about what God wanted them to do! Sadly, this describes most Christians today! Oh, how we need fundamental Bible-preachers!!!

Serving God is rough—it is a battle, it is a war! You may have to give up a good career. You may have to lose fair-weather friends (You can never lose a real friend). 2nd Timothy 3:11-14, "Persecutions, afflictions, which came unto me at Antioch, at Iconium, at Lystra; what persecutions I endured: but out of them all the Lord delivered me. Yea, and all that will live godly in Christ Jesus shall suffer persecution. But evil men and seducers shall wax worse and worse, deceiving, and being deceived. But continue thou in the things which thou hast learned and hast been assured of, knowing of whom thou hast learned them." It will be worth it all when we see Jesus!!!!!!!

My favorite preacher, Dr. Jack Hyles (1926-2001), once said that today's neo-evangelical believers don't want to suffer persecution for the name of Jesus. Brother Hyles is so right!!! I'm talking about the shallow crowd from the Dallas Theological CEMETERY, Bob Jones PANTSiversity and Moody Bible SINstitute, to name but a few of thousands of lukewarm religious institutions today. These establishments of corruption are destroying young preacher's faith in the inspiration of God's Word...

"We've got churches, lots of them. We've got preachers, seminaries, and they are turning out preachers and putting them into little theological molds and keeping them there until they get cold enough to practice preaching." —Billy Sunday, "Criticism and Criticism" (chapter 18), from his biography by William T. Ellis titled, "Billy Sunday: The Man And His Message."

Most churches today are nothing more than four walls and a roof. Evangelist Billy Sunday (1862-1935) said that a century ago! Churches today only want your membership and your money, that's all. Those type of preachers play games, and their churches are filled, because everything is so GENERALIZED. Things haven't changed much since Billy Sunday's time. People are people are people. We are all sinners in the hands of a holy God. The sinful human nature is unchangeable, corrupt, "FUBR" (as they say in the military, "Fouled Up Beyond All Repair!," to use a euphuism to put it gently). Romans 3:10-23 describes in detail the ugly nature of mankind. The human sin-nature CANNOT be tamed according to the Holy Bible. When a man gets saved, a whole new nature comes into him, a "new creature" (2nd Corinthians 5:17), which is the Holy Spirit of God. The unsaved person only has the corrupt sin-nature. The Bible word "carnal" means "flesh" in Spanish (e.g., Carna Asada steak). I tell you, without God's Holy Spirit indwelling you, and through His power, you cannot live the Christian life.

If I were not saved, my life's choices would have been VERY different. God could have just taken me to Heaven when I got saved, but He choose to leave me here on earth, "TO SUFFER FOR HIS SAKE" (Philippians 1:29). Wow! That is a mind-blowing truth! God choose to leave me here as His child, so I could SUFFER with Christ, FOR HIS SAKE! That is truly amazing. If anything gets done for the Lord in this earthly body, God must always get the glory, praise and glory for it! Fear hinders us from serving God. I would rather try and fail, than to not try at all. I would rather fail at succeeding, than to succeed at failing! Amen! God wants me and you as believers here on earth, in this old frail body, struggling day by day.

We can always run from problems and play it safe, but then we will miss out on the glorious opportunity to serve Him today, I want to do something with my life for God. I want to wear out, not rust out! I want to re-sign, not resign. Amen! It is a struggle your whole life (Romans 7:14-25). If you want to serve God you have to ALWAYS be battling, because you don't want to give up your life top serve Christ.

One of the most important things for every new believer to learn, and for older believers to be reminded of, is that we CANNOT live the Christian life; but rather, Jesus lives the Christian life THROUGH US. Galatians 2:20, "I am crucified with Christ: nevertheless I live; yet not I, but Christ liveth in me: and the life which I now live in the flesh I live by the faith of the Son of God, who loved me, and gave himself for me."


We Suffer for Jesus' Sake

Philippians 1:29-30 says that we suffer, "FOR HIS SAKE." God calls every believer into the ministry of suffering, just as Christ suffered. It is a sacrifice to deny our own lusts, ambitions and plans, and to surrender instead to God's Word. What sacrifices have you made for God? Do you suffer persecution for standing for the truth; or is it all show, just a superficial public image that you have to keep up, like the Bob Jones College crowd does? They go through the motions of playing church, but lack love for other Christians; they have a terrible "us four and no more" cliquish attitude (but they've put me outside the gate with Jesus); they talk about the BEAUTY of truth without the DUTY of truth. There is nothing worse than a so-called "church" that gathers around the Word, while the world goes to Hell...

"Every truth that you learn—if it is in fact a truth—has with it, not only the opening of your eyes to a beauty, but opening your eyes to a duty! God says, 'You learn this, in order that you may do, this.'" —Pastor Jack Hyles (a quote from the timeless MP3 sermon, Real Truth Verses Synthetic Truth)

Here is a beautiful quote from pastor Ralph "Yankee" Arnold...

1st Peter 1:7, "That the trial of your faith, being much more precious than of gold that perisheth, though it be tried with fire, might be found unto praise and honour and glory at the appearing of Jesus Christ." You are going to be under great trials. God says, and the trial of your faith is worth more than gold, though it be tried with fire; because gold is going to be destroyed. Gold won't be worth anything! Silver won't be worth anything! The money won't be worth anything! What's better than money? What's better than being in the Stock Market? [right now anyway...lol] What's the best? Serving God is the best, because God says, when I get a trial, and I pass the test, I have laid up treasure in Heaven that I CANNOT lose! You have to believe that if you want to serve God! [If] You don't believe that, you won't serve Him! But He says here, the last part of that—might be found unto praise and honour and glory at the appearing of Jesus—Christ is coming! It will be worth it all!

SOURCE: Pastor Ralph "Yankee" Arnold; a quote from his sermon, "The Call To Suffer."

Here is another life-changing quote from Pastor Yankee Arnold (I love this man of God dearly). This is wonderful truth...

We're talking about the greatest thing in all the world! After you trust Christ as Savior, there is nothing as great as serving God, with all your heart, with all your life. 1 Peter 2:19, "For this is thankworthy, if a man for conscience toward God endure grief, suffering wrongfully." It ain't fair. Why cares if life isn't fair! Does God know what's happening to you? Every trial, every tribulation, God knows; and God says that He is the One Who keeps the books, and He says He is going to reward every man according to his own work. God knows what you have to face. He knows every hurt, every pain that you go through; and people don't know, and they won't understand! They don't know the load you gotta bear. They don't know the pressures you got to go through. They don't know the limitations you have in your knowledge, and your character. They don't know what all that is. God does, and He won't wrong you! The Bible says God is not unrighteousness, to forget your labor of love. You see for God to forget what you did for Him would be a sin. And that's in Hebrews chapter 6 and God wouldn't do that. Hebrews 6:10, "For God is not unrighteous to forget your work and labour of love, which ye have shewed toward his name, in that ye have ministered to the saints, and do minister."

SOURCE: Pastor Ralph "Yankee" Arnold; a quote from his sermon, "The Call To Suffer."

That is encouraging to read. I know firsthand the pain of soul from being deeply hurt by other professed Christians. Kindly, I have been wrongly called "a cult" by lukewarm Bob Jones University graduates for telling the truth about the corrupt modern Bible versions, which brutally attack Jesus' deity, and pervert the Gospel and confuse the churches. Galatians 4:16, "Am I therefore become your enemy, because I tell you the truth?" I have been put outside the gate with Jesus, shunned away, even prohibited from simply attending church services by Bob Jones graduate churches, all because they refuse to serve God totally, and I am MUCH closer to the Lord and truth than they are. Here is the beautiful life-changing quote from Pastor Yankee Arnold, who is so correct in what he says below...

Learn patience. You're going to suffer wrongfully! People are going to say things that they should not say. Most of your problems from people aren't going to come from lost people. Most of the pressures upon Christians is from Christians! Christians are the one that will destroy you faster than anybody else in this world. It's not the Devil. It's not even your old sinful nature. It's Christians who won't serve God totally; because if they don't, and you do, you're a rebuke to them and they are going to pull you down, one way or the other. They gotta justify their lack of service, their lack of love. It's a damaging thing! That's why God says I wish you were either "hot" or "cold," but being "LUKEWARM" makes Me sick!

SOURCE: Pastor Ralph "Yankee" Arnold; a quote from his sermon, "The Call To Suffer."

Philippians 1:29-30, "For unto you it is given in the behalf of Christ, not only to believe on him, but also to suffer for his sake; Having the same conflict which ye saw in me, and now hear to be in me." When you surrender your will to God's will, it is a form of suffering! The person who wants to serve the Lord has to battle with that. And sadly, when you truly serve God, your biggest enemies are going to be other Christians, like the shallow Bob Jones University crowd. Go figure!

Speaking of the lukewarm Bob Jones crowd, here is a powerful quote from Dr. Jack Hyles (1926-2001) about why people [like shallow Bob Jones' graduates] who criticize faithful fundamentalists (like me) who are soulwinners...

"These enemies of soul winning love to cast reflection upon those who are obeying the Great Commission, and they have many little clichés to try to put us in a bad light. It seems to me that if they were going to fight someone, they would fight the liberals. The truth of the matter is, these pacifist Christians seem to hate fundamental soul winners far more than they hate the liberals, but, thank God, there are hundreds and hundreds of great soul-winning churches in America who are obeying God's command to take the Gospel to every creature—the halt, the maimed, the blind—to the highways, the hedges, streets and the lanes of the city, etc. May their tribe increase, and may they not be thwarted or hindered by those who like to coin phrases to be used as a shield for their indifference."

SOURCE: Lifestyle Evangelism, An Enemy of Soul Winning - By Pastor Jack Hyles
I Got Kicked Out Of An Independent Baptist Church Over Dr. Hyles & The King James Bible! (hallelujah!)
Brother Hyles is so right! We need more hard-hitting, caring, people-loving, truth-telling, soulwinning, Spirit-filled, King James Bible only, fiery preachers like Pastor Phil Kidd, who pull no punches...

"You know why I like the King James Bible? It'll knock the bark off you! It doesn't cut any corners. It tells it like it is, Brother! And whether you like it, lump it, bump it, or jump it; Brother, this Book, it doesn't change to fit your fancy! It's right; it's always been right! Hey, I want a Bible that'll tell it like it is! I want to live right, raise my family right, tell my grandkids how to live right! I've gotta have a Bible! I'm telling you, I am a King James man without an apology! And if you go to a church where they use, recommend, study, or quote out of anything else, you ought to get your family out of that mess, and get in a Bible-believing, fire-breathing, Baptist, church! Any preacher that'll use another Bible is a promoter of perverts! You tell 'em I said so!!! —Evangelist Phil Kidd, from the sermon, "SODOMITE STRATEGY!"

Neo-evangelicals are God's enemies, because they are using, defending, and promoting corruptible word from the Alexandrian Bible revisions. We fundamentalists only use the incorruptible Words of God, which have been preserved in the inspired King James Bible.

"There is a planned, plotted, plot, right now... This isn't over Jack Hyles—This is over fundamentalism! These are evangelicals fighting fundamentalists! That's what it's all about. And their effort is to destroy Hyles-Anderson College! Over my dead body..." —Dr. Jack Hyles, a quote from the May 14, 1989 sermon, "Weathering The Storm!"

THE BATTLE OF THE AGES!
(By Dr. Jack Hyles - A solid defense of the King James Bible)
"We believe this King James Bible is the ONLY Bible!"
—Dr. Jack Hyles, a quote from the great sermon, "I Find No Fault In This Man!"
"I must have every Word if I speak His message. If I didn't think I had a perfect Bible I'd close this one, walk out that door, I'd never walk in the pulpit again." —Dr. Jack Hyles

My dear friend, if you are a Christian the whole world is waiting for you to fall. Sadly, even other believers who are dropping the ball for God will attack you and await your calamity, so they can justify their own shallowness, lack of love, lack of service, lack of concern for the truth, lack of concern for the purity of the Word of God, indifference toward the clarity of the Gospel message, et cetera.


Suffering At the Hands of Fellow Indifferent Christians

One of the greatest forms of injustice is to outcast someone from a church and then abandon that person, which was done to me. I know exactly how Rudolph The Red-nosed Reindeer felt, being outcast and banned by the Bob Jones University crowd on Guam for my King James Bible only position. Instead of having a bright red nose like Rudolph, I simply told the truth and was outcast as a rodent. God will plead my cause and judge between me and them! I told the truth. I am right about the modern Bible versions being of the Devil. Sadly, most Baptist pastors are so wicked today that they couldn't care less about the purity of God's Word, they merely want their next paycheck; and if they do take any type of cowardly stand, it is so vague and frail that they dare not speak a negative word against Bob Jones University, because they fear persecution from peers. I'd fire them all if I had my way! I pray to God that the only reward they ever receive is their earthly salary, which is what they live for (mammon).

Jeremiah 23:1-2, "Woe be unto the pastors that destroy and scatter the sheep of my pasture! saith the LORD. Therefore thus saith the LORD God of Israel against the pastors that feed my people; Ye have scattered my flock, and driven them away, and have not visited them: behold, I will visit upon you the evil of your doings, saith the LORD."

Jeremiah 3:15, "And I will give you pastors according to mine heart, which shall feed you with knowledge and understanding." ... Jeremiah 10:21, "For the pastors are become brutish, and have not sought the LORD: therefore they shall not prosper, and all their flocks shall be scattered."

No church pastor has truly sought the Lord, who promotes corrupt Bible versions based upon the 1881 Greek work of apostates' Brooke Westcott and Fenton Hort; the SAME Greek that the satanic Jehovah's Witnesses' New World Translation (NWT) is based upon!!! Doesn't anyone think it more than a coincidence that the Jehovah's Witness' religious cult, that denies Jesus' deity, would adopt the Alexandrian manuscripts, which are also notorious for attacking Christ's deity? If I have one big fault, it is that I CARE TOO MUCH!!! If that is a fault, I am glad to have it!!! I know God is proud of me for caring about little things, the details. The God of the inspired King James Bible knows how many hairs are on our head (Matthew 10:30). That same wonderful God never forgets one bird that perishes (Luke 12:6). That same wonderful God knows when I lay down and when I get up (Psalms 139:1-6). The animals of the earth seek their food from their Creator (Psalms 104:21). Do you honestly think that same omnipotent God doesn't notice or care that EVERY modern Bible has removed His solemn promise in Psalms 12:6-7 to preserve His PURE WORDS unto every generation? Why do the Alexandrian manuscripts remove God's promise? The answer is obvious, so that Satan can cause men to doubt God's Word.

The biggest problem in America today are pastors who have no business standing behind any pulpit. Most church congregations are so immature spiritually nowadays, that they wouldn't recognize a true man of God, even if they met the apostle Paul Himself! So how can such naive and foolish church congregations call a pastor to lead their church? They can't! Once the Bob Jones crowd has infected a church, it is doomed forever! Once cancer comes, there is very little chance of ever getting rid of it. I love everyone and don't hate the Bob Jones camp, God knows my heart, but someone needs to expose their betrayal of God's Word (by using, supporting and selling corruptible seed). Ladies and gentleman, the truth matters!!! It matters which Bible we use, and it's NOT okay to use multiple Bibles based upon two conflicting ancient manuscripts!!! GOD ONLY AUTHORED ONE BOOK!!!!!!!

I never imagined as a Christian that I would be rejected, shunned and outcast by other Christians (the shameful Bob Jones University camp), over my zeal and stand for THE TRUTH. Luke 6:22, "Blessed are ye, when men shall hate you, and when they shall separate you from their company, and shall reproach you, and cast out your name as evil, for the Son of man's sake." Bob Jones' graduates have done all that to me—hating me, separating me from their company, reproaching me, and casting out my name as evil, for the Son of man's sake, because I have stood for Jesus Christ!

Jesus is the living Word of God (Revelation 19:13); the Holy Bible is the written Word of God (2nd Timothy 3:16). We learn about the living Word of God by SEARCHING THE SCRIPTURES (John 5:39). Thus, if you have a corrupt Bible version you are going to have a distorted view of Christ. The modern Bible versions are watered-down, secularized and vague; consequently, today's churchgoers are watered-down, secularized and vague! I love the King James Bible, and know that it is God's inspired Word, because it speaks with AUTHORITY!!!

The modern Bible perversions are lame, disagreeing with each other in thousands of places, making light of the purity of God's Word and verbal inspiration. "Verbal inspiration" means that EVERY WORD in the Holy Bible is inspired by God, not just the thoughts or portions of it. Please consider the following comparison of Matthew 4:4 between the trustworthy inspired King James Bible and the satanic uninspired Easy-to-Read Version (ERV)...

KING JAMES BIBLE - Matthew 4:4, "But he answered and said, It is written, Man shall not live by bread alone, but by every word that proceedeth out of the mouth of God."

EASY-TO-READ VERSION (ERV) - Matthew 4:4, "Jesus answered him, 'The Scriptures say, "It is not just bread that keeps people alive. Their lives depend on what God says." '"

Oh my! Do you see what the Devil has done? The demonic ERV removes the very important phrase "EVERY WORD." The reason why is obvious, because there are literally HUNDREDS of English Bible perversions being published today, which cannot all be God's Word. This is why ALL of the apostate Bible colleges, apostate churches, and apostate preachers today teach THE HERESY that only the "original autographs" of the Holy Scriptures were inspired (which no longer exist). Satan DOESN'T want you to think that you have an EVERY WORD Bible!!!!!!! These devil scholars claim that God has preserved His words for today, but those words are no longer inspired, which then exalts manmade scholarship as the "final authority" instead of the Holy Bible.
King James Onlyism Verses Scholarship Onlyism (upholding the KJB, by Dr. Peter S. Ruckman)
If (as psuedo-scholars foolishly claim), we don't have God's inspired words today, then it allows them (scholars) to decide what the truth is! We see how well scholars have done, giving us 900 Bible revisions, and not being able to discern even ONE OF THEM as being God's perfect, inspired, inerrant, infallible, pure Word! Folks, that is Satan!!! I believe nearly all of the men involved in giving us today's hundreds of English Bible were very sincere. I mean, even Dr. Curtis Hutson (1934-1995) joined the board of the satanic New King James Bible (NKJV). Please listen to Dr. Gail Riplinger expose the satanic 'New King James Version' (NKJV). My friend, if you don't have a King James Bible, you do not have a Holy Bible!!!


Godly Christians Who Care About Truth and Right WILL Suffer Persecution!

If you take a stand today for the purity of God's Word, you will be persecuted. If you stand against the modern Bible versions, you will be despised, mocked and persecuted. If you are a faithful Christian, you will be persecuted. Suffering is part of serving the Lord. All my life I have been persecuted for my faith. I could write a lengthy book about the harassment which I endured during my decades working in the secular workplace. I've been spit on, had a hammer thrown at me, grabbed by my the throat, had my toolbox flipped over onto the floor, found naked centerfolds of women in my locker at work, had my personal radio smashed onto the workroom floor, et cetera.

I remember that someone put a booze bottle in my locker, and on another occasion in my toolbox. I've had my uniforms stolen, my lunch stolen, my tools stolen, my machines sabotaged to make extra work for me, et cetera. I have been cursed more times than I can remember, called "baby Jesus!" I have been maligned, lied about, slandered, ostracized, harassed by a malicious group of co-workers on multiple occasions, had to file police reports, EEO complaints, even find another job. I've been shunned, laughed at, humiliated, publicly embarrassed, all by hateful unsaved coworkers. For a few years it got so bad at work that I hid in the restroom at work at the end of each night, to escape the unbearable emotional trauma I was enduring, from working in a hostile work-environment. The world is cruel and doesn't care. I was a tender-hearted man working with some cold-hearted people, and the two just don't mix. When I told my shop boss that a co-worker in anger smashed my radio on the floor (because he hated The Marshall Family's music), breaking it so that it was inoperative, my boss told me if I couldn't take the heat to get out of the kitchen! That is how the ungodly world handles things, they don't care. Christians who use multiple Bible versions are just as pathetic!

Albeit, through it all I have keep my eyes on the Lord Jesus Christ, Who is the One they really hate. John 7:7, "The world cannot hate you; but me it hateth, because I testify of it, that the works thereof are evil." I know what it means to suffer for my Christian testimony. 2nd Timothy 3:12, "Yea, and all that will live godly in Christ Jesus shall suffer persecution." No believer can escape this battle, if you truly live godly in Christ Jesus. If you do right in a world that does wrong, they will despise you and live for the day that you falter in your Christian walk. An ungodly person can sin day and night and the world won't care, but you just let a righteous person sin one time and the world will condemn that person for the rest of their life! God keeps track of who judges who, and warns in Matthew 7:1-2, "Judge not, that ye be not judged. For with what judgment ye judge, ye shall be judged: and with what measure ye mete, it shall be measured to you again." The way you judge and treat other people, whether it be in a legal setting or in a private personal matter, God WILL judge you by that same standard and give you the same treatment. Hebrews 10:31, "It is a fearful thing to fall into the hands of the living God."
The Superiority Of The King James Translators | 2 | 3 | 4 (excellent, Pastor Max D. Younce)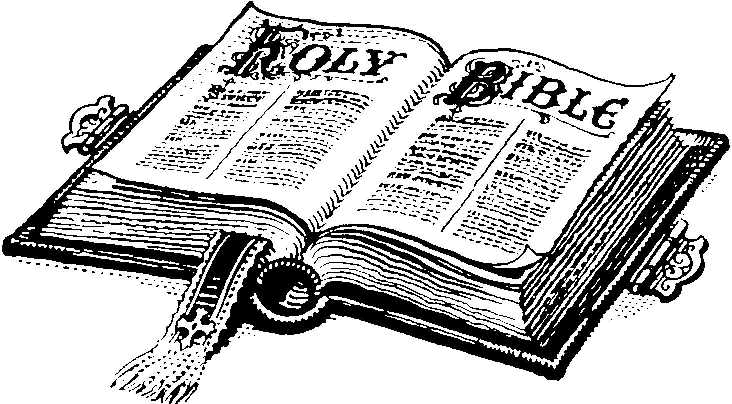 Dr. James Sightler: Defender Of The Inspiration Of The King James Bible!
Psalms 116:15, "Precious in the sight of the LORD is the death of his saints."
"The only inspired Words of God are in the King James Bible!"
—Dr. Jack Hyles (an awesome quote —Dr. Jack Hyles (THE REAL BATTLE!")
"And brother, any time anybody ever casts any reflection upon the accuracy and the inspiration—verbal inspiration—of this Bible, I'll guarantee you he was inspired by the demons. I'll guarantee you! I don't care if he's got a 'reverend' in front of his name. I don't care if he has a clerical collar on. I don't care what school he's been to. He's of the Devil if he says that the Bible is not verbally inspired by God!" —Dr. Jack Hyles, a great quote from the awesome MP3 sermon titled, "Satan's masterpiece."
BATTLE OF THE AGES (MP3 by Dr. Hyles, "The King James Bible crowd is going to come out on top!")
"The opposite of love is not hate, it's indifference. The opposite of art is not ugliness, it's indifference. The opposite of faith is not heresy, it's indifference. And the opposite of life is not death, it's indifference." ―Elie Wiesel

I am appalled at the indifference amongst professed Christians today concerning the corrupting of God's Word. They just don't care which Bible is God's Word. I'm talking about thousands of shameful apostate religious colleges today, that are INDIFFERENT toward the hundreds of perverted English Bibles, all of which are the Devil's way of depriving people of the true and pure Word of God. Consequently, there are many false plans of salvations being taught in the churches today, mainly the heresy of manmade repentance, aka, Lordship Salvation. Here is a truthful quote from Pastor Jack Hyles...
"God has a special rebuke, again and again and again in the Bible,
toward those people who keep their neutrality in the work of God!"
—SOURCE: Dr. Jack Hyles, a quote from the great MP3 sermon, "Where Were You In The Battle?"
---
"The Lord gave the word: great was the company
of those that published it." —Psalms 68:11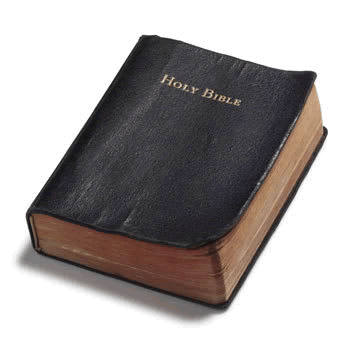 "How sweet are thy words unto my taste! yea,
sweeter than honey to my mouth!" —Psalms 119:103
3rd John 1:8, "We therefore ought to receive such, that we might be fellowhelpers to the truth."
"Do all the good you can. By all the means you can. In all the ways you can. In all the places
you can. At all the times you can. To all the people you can. As long as ever you can." ―John Wesley
---
Why There's A Hell (MP3 sermon by Pastor Danny Castle)

"In flaming fire taking vengeance on them that know not God,
and that obey not THE GOSPEL of our Lord Jesus Christ." —2nd Thessalonians 1:8

Ye Must Be Born Again! | How to Be Saved