Persevering Prayer Works!
Luke 18:1-8, "that men ought always to pray, and not to faint."
Luke 18:1-8 teaches why God oftentimes ignores believers when we pray. In Luke 18:1 Jesus said the purpose of the parable of the unjust judge is to teach men that they ought always to pray and not to faint (give up) when God forbears and doesn't answer. God is looking for FAITH, clearly evidenced by verse 8... "When the Son of man cometh, shall He find faith on the earth? Read and be amazed!
Prayer Resources

Exploring Prayer With Jack Hyles

Audio Sermons on Prayer
---
"I exhort therefore, that, first of all, supplications, prayers, intercessions, and giving of thanks, be made for all men; For kings, and for all that are in authority; that we may lead a quiet and peaceable life in all godliness and honesty. For this is good and acceptable in the sight of God our Saviour; Who will have all men to be saved, and to come unto the knowledge of the truth."
—1st Timothy 2:1-4
See That Ye Fall Not Out By The Way
The Cure To A Broken Heart
(by Pastor Robert York, First Baptist Church of Streetsboro, Ohio)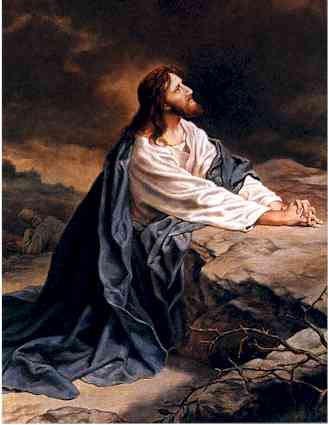 "And he cometh unto the disciples, and findeth them asleep, and saith unto Peter, What, could ye not watch with me one hour? Watch and pray, that ye enter not into temptation: the spirit indeed is willing, but the flesh is weak." —Matthew 26:40

Prayer works—one way or another, prayer works!
---
Hindrances to Prayer (John R. Rice)

Moody Prayer Notes
---
"For the eyes of the Lord are over the righteous, and his ears are open unto their prayers: but the face of the Lord is against them that do evil."
—1st Peter 3:12
---
"Satan trembles when he sees the weakest saint upon his knees."
—William Cowper
"Confess your faults one to another, and pray one for another, that ye may be healed. The effectual fervent prayer of a righteous man availeth much."
—James 5:16
How To Survive Personal Conflict
(by Pastor Robert York, First Baptist Church of Streetsboro, Ohio)
---
Prayer is our dependence upon God.
"Don't pray when you feel like it. Have an appointment with the Lord and keep it. A man is powerful on his knees."
—Corrie ten Boom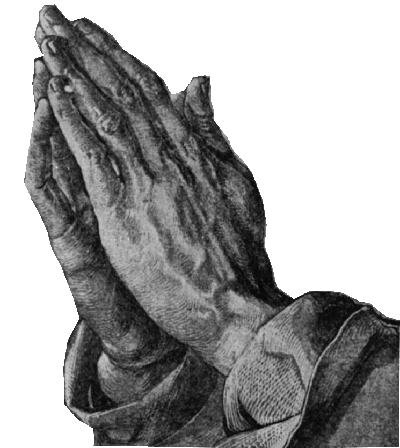 PRAY FOR POWER

---
James 4:2, "...ye have not, because ye ask not..."
What blessings have we all forfeited by not praying? One of the most horrible thoughts I have is one day hearing God say, "You could have had all these blessings and helps, but you didn't pray."
Hebrews 4:16, "Let us therefore come boldly unto the throne of grace, that we may obtain mercy, and find grace to help in time of need."
Prayer is not preparation for the greater work—prayer is the greater work.
"We are too busy to pray, and so we are too busy to have power. We have a great deal of activity, but we accomplish little; many services but few conversions; much machinery but few results." —Pastor R.A. Torrey
---
Power Through Prayer (E.M. Bounds)
"Talking to men for God is a great thing, but talking to God for men is greater still."
—E. M. Bounds

The Necessity of Prayer (E.M. Bounds)
---
"Elias (Elijah) was a man subject to like passions as we are, and he prayed earnestly that it might not rain: and it rained not on the earth by the space of three years and six months."
—James 5:17
---
"Be careful (i.e., anxious) for nothing; but in every thing by prayer and supplication with thanksgiving let your requests be made known unto God."
—Philippians 4:6
God Answers "Knee-Mail"
"It is the tragedy of this hour that many people seem to think that if they know the mechanics of serving God, that is all that is necessary. May this thought be far removed from your minds. No service is acceptable unto God unless it is rendered upon the wings of prayer. Therefore, may we withdraw ourselves to the secret place and there pray until we have an answer." —Dr. Lee Roberson, Chapter 17, Some Golden Daybreak
---
Religion wants to fit us with glasses; but the Lord wants to open our eyes.
---
Job 16:20, "My friends scorn me: but mine eye poureth out tears unto God."
Luke 18:1-8, "that men ought always to pray, and not to faint."
Pray Without Ceasing (timeless quotes from "WHY PRAY?" by Evangelist John R. Rice)
James 5:5, "Ye have lived in pleasure on the earth, and been wanton; ye have nourished your hearts, as in a day of slaughter."
MP3 sermons by Pastor Danny Castle