The Most Misunderstood Passage in the Bible . . .
JAMES CHAPTER TWO
By David J. Stewart
February 2009 | Updated June 2017
"What doth it profit, my brethren, though a man say he hath faith, and have not works? can faith save him? ... Even so faith, if it hath not works, is dead, being alone. Yea, a man may say, Thou hast faith, and I have works: shew me thy faith without thy works, and I will shew thee my faith by my works." —James 2:14, 17-18.
There is not a more misunderstood passage of Scripture than James chapter 2. From Catholics to those who errantly teach Lordship Salvation, James chapter 2 is often misunderstood and grossly misinterpreted.

Carefully notice in our text passage, that James 2:17 says faith without works is "DEAD, BEING ALONE." But it is still faith! Faith may be DEAD, but it is still faith nonetheless!!! A believer who willfully lives in sin is still saved. Their faith is dead, BEING ALONE, but they are still saved because they have faith in the Gospel.

The key to understanding James chapter 2 is found in James 2:21 . . .

"Was not Abraham our father justified by works, when he had offered Isaac his son upon the altar?"

So we read that Abraham was justified BY WORKS when he offered Isaac his Son upon the alter in Genesis 22:1-18. Taken by itself, this passage of Scripture could lead a naive person to conclude that salvation is by works, but nothing could be further from the truth Salvation is solely BY FAITH, as I will prove to you. When the Bible says that Abraham was justified by works, it means justified in the eyes of men, not God. With God, a man cannot be justified by works, only BY FAITH.

The important thing to realize here is that Abraham was saved back in Genesis 15:6 . . .

"And he believed in the LORD; and he counted it to him for righteousness."

This precious truth is reiterated again in Romans 4:3-5 . . .

"For what saith the scripture? Abraham believed God, and it was counted unto him for righteousness. Now to him that worketh is the reward not reckoned of grace, but of debt. But to him that worketh not, but believeth on him that justifieth the ungodly, his faith is counted for righteousness."

The Word of God irrefutably proclaims that Abraham was justified SOLELY BY FAITH, and that his faith was COUNTED FOR RIGHTEOUSNESS. This quickly denounces the false teaching that good works are necessary for salvation. The controversy surrounding James chapter 2 is caused by woefully ignorant men who wrest (twist) the Scriptures. Abraham was justified in the eyes of God in Genesis 15:6; but his faith was afterward validated in the eyes of men in Genesis 22:1-18 by works.

The Bible says that only God can see a man's heart . . .

"But the LORD said unto Samuel, Look not on his countenance, or on the height of his stature; because I have refused him: for the LORD seeth not as man seeth; for man looketh on the outward appearance, but the LORD looketh on the heart" (1st Samuel 16:7).

Since men cannot see our heart, they can only judge us by what they see... our works. So with God we are justified BY FAITH (TRUST); but with men we are justified BY WORKS. The Apostle James states this clearly in James 2:18 . . .

"Yea, a man may say, Thou hast faith, and I have works: shew me thy faith without thy works, and I will shew thee my faith by my works."

James said, "Shew me" thy faith and "I will Shew you" my faith. So we see that James was speaking about being justified in the eyes of his fellow brethren. A professed Christian believer who lives in unrepentant sin gives the people around him legitimate reason to doubt his salvation. This doesn't necessarily mean that he is not saved, it just means that his life doesn't confirm his profession of faith in Christ—something is wrong. America's churches are filled with professed Christians, many of whom have never been born-again and are merely religious. But the only conclusive evidence of whether a person is saved or lost is the direct testimony from their own mouth. The Holy Bible is filled with examples of sinful believers. Noah got drunk (Genesis 9:21). Samson went with harlots (Judges 16:1). David commit adultery and murdered the woman's husband to keep him from finding out she was pregnant (2nd Samuel 11-12). These are all factual accounts. By merely looking at their behavior, many critical people would have errantly concluded they weren't saved. You cannot judge how how gas is in the fuel tank of a car, by the sound of the horn! Be careful about judging others.

Religion uses all the Christian lingo (language), talking about God and quoting Scriptures, but they only have "a FORM of godliness" as 2nd Timothy 3:5 warns, "denying the power thereof." That "power" is the gospel of Jesus Christ.

Romans 1:16, "For I am not ashamed of the gospel of Christ: for it is the power of God unto salvation to every one that believeth; to the Jew first, and also to the Greek."

What a beautiful Scripture. I am not ashamed of the gospel of Jesus Christ, because it is how we are saved, if we believe that Jesus died, was buried and then miraculously resurrected from the dead three days later. I believe with all my heart that Jesus is the Christ, the Son of God, Who came into the world to pay for my sins.

John 20:31, "But these are written, that ye might believe that Jesus is the Christ, the Son of God; and that believing ye might have life through his name."

Abraham was saved in Genesis 15:6 by simply believing upon the Lord. Abraham's faith was counted for righteousness (Romans 4:3-5). Christ's righteousness was IMPUTED to Abraham (Romans 4:22). This occurred BEFORE Isaac was even born. Yet in Genesis 22 we find that Isaac was old enough to speak with his father, which evidences that several years had passed between the time of Abraham's salvation and the time of offering his son Isaac to God. Clearly, James and Paul are speaking of two entirely different aspects of faith.

In Romans 4:3-5 the Apostle Paul is speaking concerning the ROOT of Abraham's faith; but in James 2:14-26 the Apostle James is speaking concerning the FRUIT of Abraham's faith. The root of genuine repentance and faith in Christ should bring forth the fruit of a changed life; BUT, the fruit is not a part of saving-faith.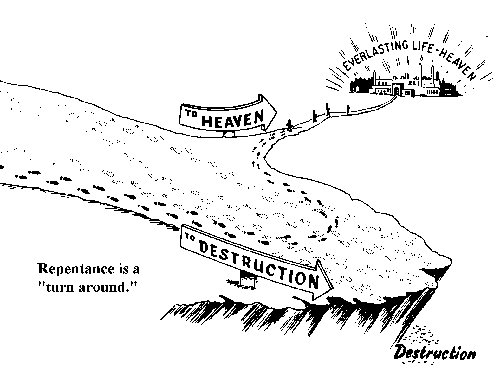 Many Will Seek to Enter Heaven, But Few Will Be Able
END OF ARTICLE
---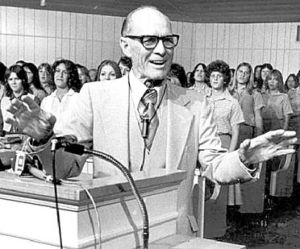 THE BOOK THAT MAKES THE DIFFERENCE


(MP3 sermon by Brother Roloff; We need Gospel preaching!)
---
"Repentance don't save you! Calling on the Lord don't save you!
You know what saves you? Receiving what Christ done for you on the cross!"

—Pastor Danny Castle, a quote from the needful MP3 sermon, "WHY THERE'S A HELL"
1st Corinthians 1:18, "For the preaching of the cross is to them that
perish foolishness; but unto us which are saved it is the power of God."
An Awesome Video Sermon by Dr. John R. Rice, 1895-1980
The Sevenfold Sin of Those Who Do Not Win Souls
Getting Started Soul-Winning
MP3 (by Pastor Steven Anderson)
SOULWINNING| MP3(by Pastor Danny Castle)
If you don't believe the Bible, you can either get right or die wrong!
"You show me a person to whom Heaven becomes real, and this Book becomes real, and God becomes real, and Hell becomes real, and salvation becomes real, and I'll show you a person that will so much the more serve God as he sees the day approaching!" —Pastor Jack Hyles, a quote from the awesome MP3 sermon titled, "So Much The More As Ye See The Day Approaching"
Isaiah 26:3, "Thou wilt keep him in perfect peace,
whose mind is stayed on thee: because he trusteth in thee."
DO GOOD and it will BE GOOD!!!
Beware Of Pastor Charles Stanley's Corrupt Gospel
---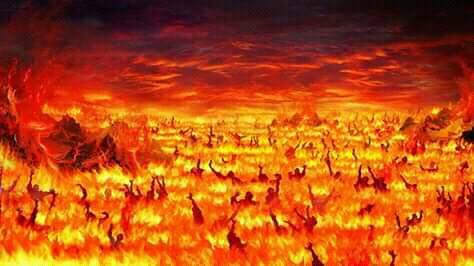 Why There's A Hell (MP3 sermon by Pastor Danny Castle)
"In flaming fire taking vengeance on them that know not God,
and that obey not THE GOSPEL of our Lord Jesus Christ." —2nd Thessalonians 1:8
---