We Can Have Revival Now!
Revival Resources

"Old-fashioned, Spirit-filled, Christ-honoring, sin-hating, soul-winning, Bible preaching! It is the hope of the church! It is the hope of the nation! It is the hope of the world!" —Pastor Jack Hyles (1926-2001)

---

Sword Booklets & Tracts

Larry Harrison's Christian Book Gallery (reprints of rare and out-of-print Christian classics)

"The tree of liberty must be refreshed from time to time with the blood of patriots and tyrants." —Thomas Jefferson

"God Almighty never intended that the devil should triumph over the Church. He never intended that the saloons should walk rough-shod over Christianity. And if you think that anybody is going to frighten me, you don't know me yet." —Billy Sunday, The Need of Revivals.

"When is a revival needed? When carelessness and unconcern keep the people asleep. It is as much the duty of the Church to awaken and work and labor for the men and women of this city as it is the duty of the fire department to rush out when the call sounds. What would you think of the fire department if it slept while the town burned? You would condemn them, and I will condemn you if you sleep and let men and women go to hell. It is just as much your business to be awake. The Church of God is asleep today; it is turned into a dormitory; and has taken the devil's opiates." —Billy Sunday, The Need of Revivals.

God Uses The FOOLISHNESS Of Preaching To Save Them That Believe (1st Corinthians 1:21)

As Christians we are looking for the blessed hope and glorious appearing of our great God and Savior, Jesus Christ! But in the meanwhile we ought to fight against THE RULERS OF THE DARKNESS OF THIS WORLD as Ephesians 6:12 teaches. We are at war with the Devil.

"Suppose I did no more than you do, then no people would ever be converted through my efforts; I would fold my arms and rust out. A revival helps to bring the unsaved to Jesus Christ." —Evangelist Billy Sunday

†

† †

If we're going to see

revival,
there must be:

Prevailing Prayer
Powerful Preaching
Personal Purging

---

Sermons By Evangelist Billy Sunday

"Faith" Him When You Can't Feel Him

---

Shameless Promotion of Sexual Immorality!

"Who will rise up for me against the evildoers? or who will stand up for me against the workers of iniquity?" —Psalm 94:16

---

New World Order

The New World Order (NWO) has been in the planning since Genesis 11:7-9 when Satan's plan for World Government was thwarted by God. The Great Pyramid (built around 2500 BC) was constructed by the Egyptians without the capstone.

America was founded in 1776 for the sole purpose of establishing World Government, aka, a NWO. And so it is today in 2012. This is the Beast system of the coming Antichrist, the man of sin.

"Let's quit fiddling with religion and do something to bring the world to Christ."
—Billy Sunday

"I know thy works, that thou art neither cold nor hot: I would thou wert cold or hot. So then because thou art lukewarm, and neither cold nor hot, I will spue thee out of my mouth." —Revelation 3:15,16

There Has Always Been Only One Gospel

---

We Can Have Revival Now
(by Dr. John R. Rice)

---

"Trying to run a church without revivals can be done when you can run a gasoline engine on buttermilk." —Billy Sunday

---

Video Sermons | Printed Sermons

They Were Filled With MADNESS!

Sodom Would Have Repented... But Not America! (Woe unto our nation's wickedness!)

The False Gospel of "The Moment After"

Alex Jones for trying to bring America back from the brink of destruction; but it's all in vain and cannot succeed without repentance toward God that compels men to believe the Gospel.


How Can America Be Saved?

Anarchy is absolutely NOT the answer. That's what the globalists want, so they can bring in foreign troops and further the Police State in America. The answer is found quietly in 2nd Chronicles 7:14... "If my people, which are called by my name, shall humble themselves, and pray, and seek my face, and turn from their wicked ways; then will I hear from heaven, and will forgive their sin, and will heal their land."

That's the answer my friend! No amount of patriotism, waking people up nor taking a stand for our rights will restore liberty in America unless we return to faith in God once more. Zechariah 1:4, "Be ye not as your fathers, unto whom the former prophets have cried, saying, Thus saith the LORD of hosts; Turn ye now from your evil ways, and from your evil doings: but they did not hear, nor hearken unto me, saith the LORD."

Without repentance toward God America cannot be saved. This means that THE GOSPEL absolutely must be preached! Alex Jones cannot save America without the Gospel message (I love Alex, but he's confused on the Gospel). Without faith in the Lord Jesus Christ (Christianity) our nation is doomed! Take Heed How Ye Hear

"Present-Day Wickedness, Apostasy and Modern Civilization Cannot Prevent Revival"
—Evangelist John R. Rice
2nd Chronicles 7:13-15, "If I shut up heaven that there be no rain, or if I command the locusts to devour the land, or if I send pestilence among my people; If my people, which are called by my name, shall humble themselves, and pray, and seek my face, and turn from their wicked ways; then will I hear from heaven, and will forgive their sin, and will heal their land. Now mine eyes shall be open, and mine ears attent unto the prayer that is made in this place."

I hear radio talk show hosts and like-minded American patriots proclaiming their plans and intentions to restore liberty in our nation. I hear them speaking about arresting key politicians, holding trials and bringing the banking and political criminals to justice. I hear them say that all will be well if we can defeat the Federal Reserve Bankers and take back Congress. I hear all sorts of ideas, plans and groups desiring and working to save America from tyranny and doom.

Albeit, may I say, America cannot be saved apart from repentance toward God. The Bible is not giving us a friendly suggestion in 2nd Chronicles 7:14; but rather, a divine mandate. The same mandate which God placed upon Israel applies to every nation throughout history. Acts 17:30, "And the times of this ignorance God winked at; but now commandeth all men every where to repent." Without repentance toward God, we are doomed as a nation. God will not bless a nation of idol-worshipping Roman Catholics, who bow to statues of Mary and patron saints. God will not bless a nation of idol-worshippers, who idolize singers on "AMERICAN IDOL." Sin has its consequences and judgment is coming.

If America is to be salvaged, then the Gospel of the death, burial and resurrection of Jesus Christ must be preached. Any attempt to better mankind without the cross of Jesus Christ is religious humanism (a road to Hell). Ye must be born again (John 3:5). The answer is not reformation, nor rehabilitation, nor education, nor legislation; but rather, regeneration!!! END
---
"There are a lot of people in church, doubtless, who have denied themselves - self-denial for comfort and convenience. There are a lot of people here who never make any sacrifices for Jesus Christ. They will not suffer any reproaches for Jesus Christ. Paul says, "I love to suffer reproaches for Christ" (e.g., Romans 8:17). The Bible says, "Woe unto you when all men shall speak well of you" (Luke 6:26). "Blessed are you when your enemies persecute you" (Matthew 5). That is one trouble in the churches of God today. They are not willing to suffer reproach for God's sake. It would be a godsend if the Church would suffer persecution today; she hasn't suffered it for hundreds of years. She is growing rich and lagging behind. Going back."

SOURCE: Evangelist Billy Sunday, from the sermon The Need of Revivals.

---

The purpose of every New Testament church should be:

(1) Exalt the Savior
(2) Evangelize the Sinner
(3) Edify the Saints
BEWARE Of The So Called 'New Fundamentalism'
---

Why Things Are So Bad These Days

"Ladies and gentleman, do you want to know why the television programs have gotten as rotten as the Devil in recent years? Do you want to know why the narcotic problem is a menace to almost every high school in this nation? Do you know why that the plays and movies have become full of nude scenes? Do you want to know why that cursing is allowed on television, and things that used to be censored are now accepted? Do you want to know why that mini-skirts are running rampant, and you want to know why that Communism, and Rock music, and all the dirty things that Satan has caused in our generation; do you want to know why they're here?

I'll tell you why, Jesus is coming soon! The Devil is going to get put down soon, and he knows he has but a short time. So he comes in the last days of this age and says, "I'm going to have great wrath, great fury, I'll launch every weapon I have, I'll launch every gun I have, I'll take every bit of the arsenal out of Hell and point it at the people on earth."

Now here's one of the tragic things about this entire Scripture (i.e., Revelation 12:12), and that is the Devil is wiser than we are. We also know we have but a short time. He knows he has a short time, he gets busy; we know we have a short time, we stay home and watch television... We've got to stay busy for God!"

SOURCE: Pastor Jack Hyles, from the excellent sermon WHEN SATAN IS AT HIS WORST.

---

America Needs PREACHING!!!
Titus 1:3, "But hath in due times manifested his word through preaching,
which is committed unto me according to the commandment of God our Saviour."
---

Don't Quit

"I love sports. ... Occasionally I have a few heroes and one of my heroes is Jim Ryun, the miler. I pulled for him to in for 4 years to win the Olympic mile race. To me it was the highlight of the Olympics. It was the only thing in the Olympics I had to watch. ... I wanted to watch him (Jim Ryun) win. And you recall how that in the preliminary race, the trial run, Jim Ryun should have won the race hands down. But he tripped over a fella, and fell. I'll never forget it. I was watching. He fell over a runner, and fell to the center. He was groggy for awhile, he got up. He'd worked 4 years, running miles and miles a day, dedicated to one goal, one goal, one goal... get that Olympic medal.

And now everything has stumbled and fallen on the cinders of a track. He's yards behind, no way to catch up, he's half a lap behind, What did he do? Anybody else would have got up and just walked to the side. He got up, 200 or 300 yards behind, and kept on going. He kept on going. He came in last, but didn't quit. He didn't quit. He crossed the finish line. And I thought, there is the greatest miler that's ever run a mile in this world's history. There's a man who'll run a mile faster than any man in history coming in a miserable last, but he didn't quit. You may not can win, but you can finish."

SOURCE: Pastor Jack Hyles, from the excellent sermon WHEN SATAN IS AT HIS WORST.

---
Freedom Is Not Free!
I haven't written many poems in my life, but here is one from my heart. I penned the following words today just before getting caught in a major rain down-pour. I grasped the poem firm in the palm of my hand to keep it from getting wet, while the rest of my body was drenched. After about 10-minutes the storm cloud passed by and the sun returned. I love being in the rain. Anyway, I thought and penned the following words concerning war...

E'er more of America's sons are sent to foreign soil
to lay down their precious lives for corporate oil.
Whereas America's sovereignty succumbs to its open border,
American troops perish for the New World Order.

Money for this, money for that,
never a dry well it seems,
at the expense of American citizens who've lost their dreams.

Come one, come all, see the big show tonight;
while Americans live in fright;
Not of foreign enemies so big and bad,
but of our government so corrupt and sad.

We hear "get the terrorists, get them as fast as you can,"
while indefinite detention of U.S. citizens is their plan;
And if from this nightmare we one day awake,
'twill be to the reality that all was at stake.

~by David John Stewart (January 6, 2012)

---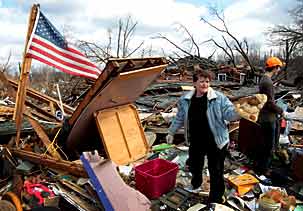 Are Natural Disasters God's Judgment Upon America for Sin?
---
PAYDAY SOMEDAY (by Dr. Robert G. Lee)
SINNERS IN THE HANDS OF AN ANGRY GOD (by Missionary Jonathan Edwards)
"There can be no great soul-winning churches, no revival, without the power of the Holy Spirit. Zechariah 4:6 states, 'Not by might, nor by power, but by my spirit, saith the Lord of hosts.'" —Dr. Curtis Hutson
"And it came to pass, that when all our enemies heard thereof, and all the heathen that were about us saw these things, they were much cast down in their own eyes: for they perceived that this work was wrought of our God." —Nehemiah 6:16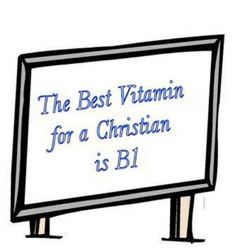 Soulwinners | Biblical Evidence of Eternal Punishment
There Ain't Nothin Better Than Jesus (by Pastor Danny Castle)
The Sevenfold Sin of Those Who Do Not Win Souls (video by Dr. John R. Rice)
1st Corinthians 9:16, "...woe is unto me, if I preach not the gospel!"
---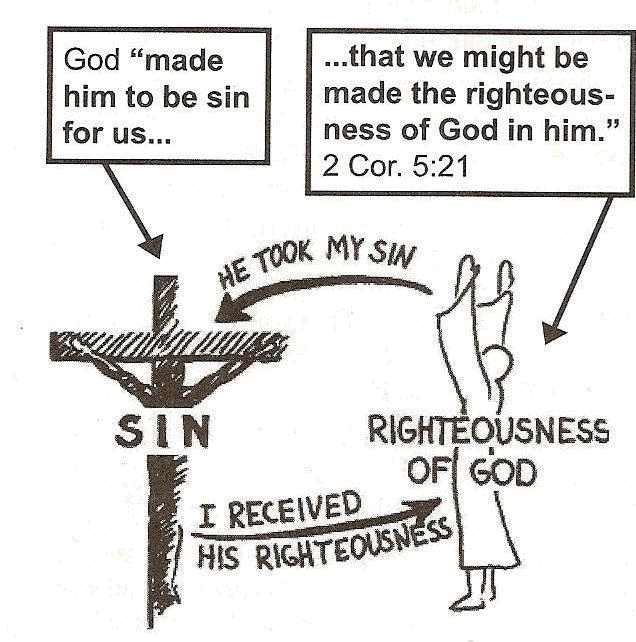 The Imputed Righteousness Of Jesus Christ
Why Lordship Salvation Is Wrong!
(an excellent MP3 sermon by Pastor Ralph Yankee Arnold)
---
"In flaming fire taking vengeance on them that know not God,
and that obey not THE GOSPEL of our Lord Jesus Christ." —2nd Thessalonians 1:8
Ye Must Be Born Again! | How to Be Saved